VISTA Training + Harwood Institute
VISTA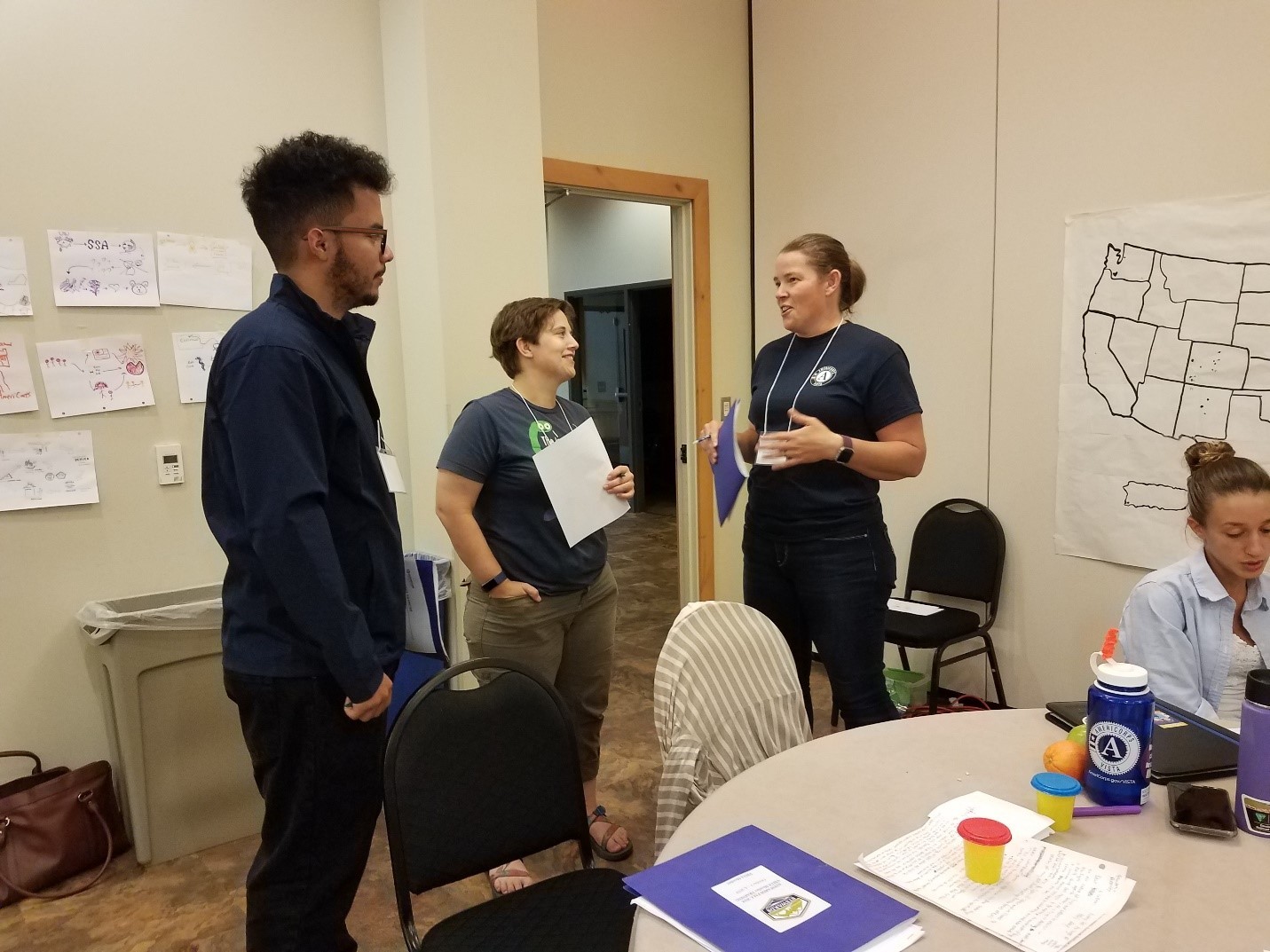 During the bi-annual training, Stewards VISTA members had the opportunity to share their experiences with one another and engage in thoughtful conversation about community interactions. Shown here (from left to right) Wilkins Pena, Courtney Neumeyer, Alex Martin.
On October 1, 35 Stewards VISTA Members and five staff members convened at the Capital Retreat Center in Waynesboro PA for a three day training. This training is an opportunity to bring members together to not only learn valuable skills that will assist them during their year of service, but it also allows them the opportunity to network with others that are serving across the country. This training consisted on grant writing, volunteer engagement, as well as provided space for members to share what they are working on in their respective communities.
While Stewards provides an in person training for every VISTA member, it was also the first training where Stewards and The Harwood Institute convened their partnership and had sessions led by founder Rich Harwood. In the summer of 2018, Stewards and The Harwood Institute formalized a partnership that allows VISTA members to participate in The Harwood Virtual learning labs that is geared for participants to learn how to engage community in important dialogue.
Members left feeling connected and armed with resources to have a successful year. One VISTA said, "I found the grant writing and volunteer workshops to be most useful and I loved having the small group sessions in the morning. It's so helpful hearing about everyone's experience at their site and how they tackle certain challenges in different ways."