Rivers, Trails, and Conservation Assistance Program
Rivers, Trails, and Conservation Assistance Program (RTCA) Fellows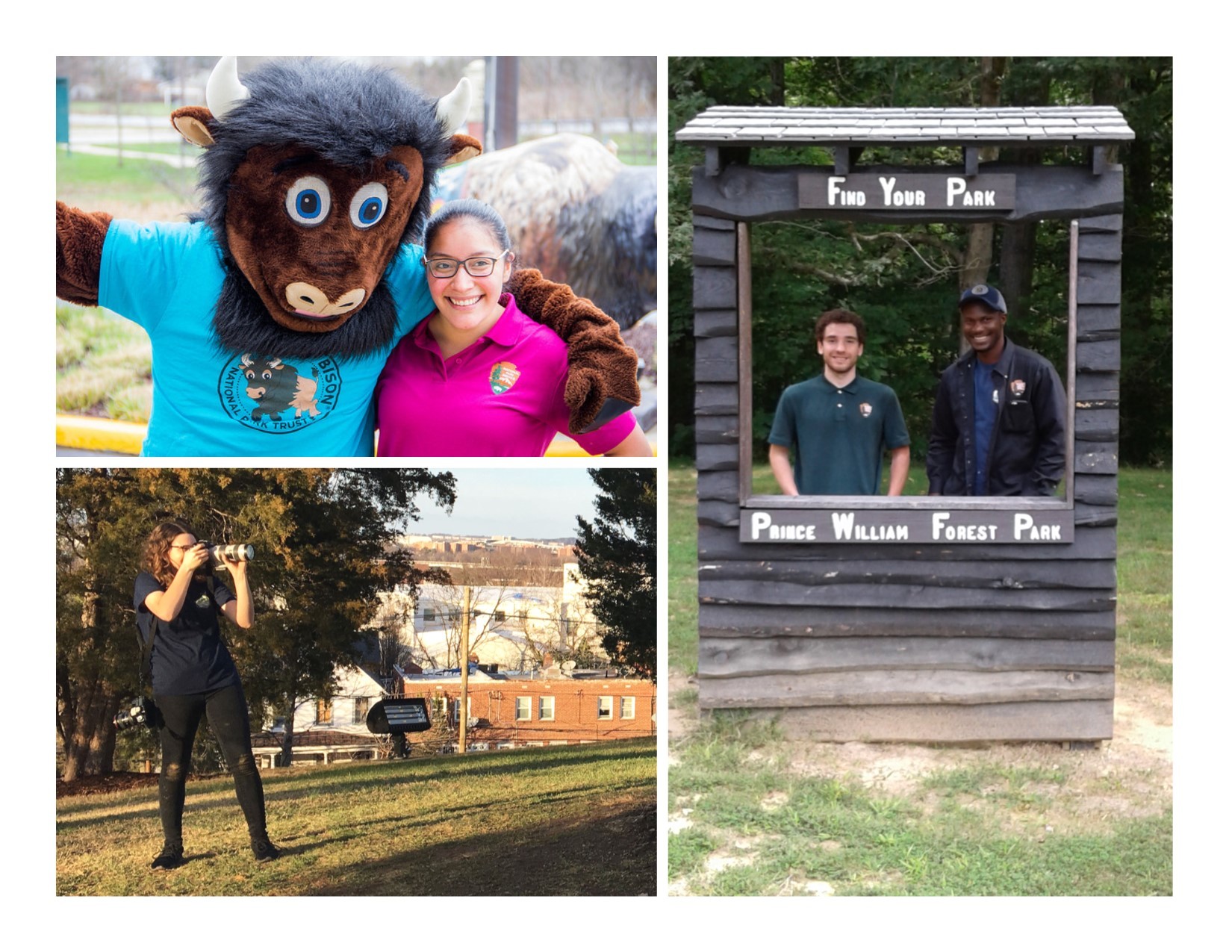 The National Park Service Rivers, Trails, and Conservation Assistance program supports community-led natural resource conservation and outdoor recreation projects across the nation. Our national network of conservation and recreation planning professionals partners with community groups, nonprofits, tribes, and state and local governments to design trails and parks, conserve and improve access to rivers, protect special places, and create recreation opportunities. Learn More!

RECRUITER CONTACT
For questions about the RTCA program, please contact:
Alex Whittow, Program Coordinator
Meet the Conservation Legacy National Park Service Conservation and Recreation (COR) Fellows!




Anna Gwaltney is a recent Landscape Architecture graduate from the University of Arkansas' Fay Jones School of Architecture and Design. Her love of her native state of Arkansas, design, and conservation interests have allowed her to be a perfect fit for her Fellowship in the Rivers, Trails, and Conservation Assistance (RTCA) program in partnership with the Buffalo National River and Conservation Legacy. During her fellowship, she will be doing exciting work with mapping and facility asset data management for campground buildings, historic structures, visitor centers and more.

Her goals for her remaining time with RTCA are to learn about and participate in conservation efforts happening in Arkansas and surrounding areas, as well as be an advocate for partnerships with the National Park Service, communities and institutions dedicated to connecting with the great outdoors through conservation, recreation, and resilient design efforts. During her free time, Anna most enjoys traveling and exploring new trails with her golden retriever.




Christian Kelly graduated from the University of Iowa with a Masters in Library and Information Science and a Graduate Certificate in Book Studies/Book Arts and Technologies. During his time at Iowa he worked in the University Libraries' Preservation and Conservation Departments. In his positions there, he worked to digitize circulating and special collection materials, provided conservation treatments on those materials, and served as the point person for the Book Model Collection (BMC) within the Conservation Department.


Christian currently works as a Digital Asset Management Fellow within the National Park Service supporting management of digital assets for the Wild and Scenic Rivers Program. He works to make NPS documents and work readily available to the public and agency staff who rely on these products.




Erik is finishing up his second term as a River Programs Fellow for the Hydropower Assistance and the Rivers, Trails, and Conservation Assistance Programs at the National Park Service Regional office in Seattle, Washington. Originally from Connecticut, Erik moved to Syracuse, New York to attend the State University New York: College of Environmental Science and Forestry. There, he received a Bachelor's and Master's of Science in freshwater biology and management.

He is passionate about environmental education, freshwater conservation, and working with communities to improve their natural resources and access to them. Erik hopes to continue his career with public service and work with communities and their water resources. In his free time Erik likes to cycle, garden, hike, and skateboard, and is always creating new art projects.




Born and raised in central Indiana, Faith is a recent graduate from Purdue University with a Bachelor of Science degree in Landscape Architecture. She is passionate about aiding and creating partnerships to allow for many others to enjoy the awe-inspiring marvel that is the outdoors. Prior to joining NPS she worked for a year at HOK Architects in St. Louis, Missouri where she gained experience working on mixed-use development, streetscape, and pedestrian corridor development planning.

Through the COR Fellows program, Faith will support the RTCA program in providing planning assistance to local partners for outdoor recreation and natural resource conservation projects and will collaborate with the faculty at Purdue University in their support to communities across the State of Indiana. In her free time Faith enjoys traveling, listening to live music performances, and playing games with family.




Originally from Cincinnati, Ohio, Lucy graduated from Whitman College with a B.A. in Biology. After graduating, she worked in the rainforest of Far North Queensland, Australia, facilitating research in climate change resilience, restoration ecology, and the impacts of rainforest management decisions on the Great Barrier Reef.

Upon returning to the U.S., Lucy worked on the communications team at Ocean Conservancy and in outdoor and environmental education in Michigan, Alaska, Montana and Washington. Prior to moving to Seattle, Lucy worked in Yellowstone National Park with the National Park Service on the Bison Management research team. Currently, Lucy is an Outdoor Recreation Planning Fellow at the National Park Service office in Seattle.




Morgan Urquia is very excited to be a part of the RTCA-NPS community in Alaska as a Community Planning Fellow. She wants to offer technical support to community vision for recreation and land-conservation because she believes in the power of local decision-making to foster long-term stewardship. She has spent the past three years in New Hampshire at Antioch University New England studying community resilience, especially as it relates to grassroots climate change mitigation and adaptation.

Originally from Powhatan traditional lands in Richmond, Virginia, Morgan had her first memorable experiences with outdoor recreation along in the Blue Ridge Mountains with her dad and on the lakes of coastal Maine with her maternal grandparents. She carried her childhood wilderness experiences with her through a creative run in New York City as a student of experimental theater and later as an instructor of rock climbing, mountain bike packing, and land-use history for wilderness education programs in the Northeast (USA), Brazil, Chile, and Ecuador. Morgan arrived in Alaska during its annual peak sunlight hours , but now there is a blanket of snow on the ground and it's a great time to dig into her Fellowship Projects. Most notably and continuously so far, she has been talking to folks across the RTCA network and in a handful of Alaskan agencies and organizations related to RTCA's capacity to work with communities affected by climate change hazards. While the program work looks different under COVID-19 restrictions, the Alaska team has been talking to partners, planning outreach efforts, and continuing to build partnerships in Anchorage and surrounding areas.




Originally from Fayetteville, Arkansas, Quinn is a graduate student in City & Regional Planning at Cornell University and a COR Fellow in the Rivers, Trails, and Conservation Assistance program in the National Park Service's Seattle office. With NPS, Quinn is supporting partners with mapping, analysis, design, and (virtual) community engagement strategies. Following the completion of his fellowship, and subsequent graduation in May 2021, Quinn hopes to find another role where he can leverage his skills to help communities proactively address social and environmental issues.

He previously spent four years at the NYC Department of Transportation, redesigning streets as part of the city's Vision Zero and Safe Routes to School efforts. Quinn enjoys reading nerdy non-fiction (always looking for suggestions), cooking/eating (especially when cheese is involved), and exploring our wondrous planet (preferably on a bike or in a canoe).




Ryan Jackson is a recent Master of Planning graduate from the University of Wyoming with a concentration in environment and natural resources. Before adventuring out to Wyoming, she pursued an undergraduate degree in Anthropology with a minor in Environmental Sciences and Studio Art from Drew University (NJ). Throughout her time in college, Ryan became passionate about National Parks and hiking trails. She dedicated her research in environmental land use planning for hiking trails and gateway community resilience.

Ryan has worked the past three years in designing and planning a long-distance hiking trail for the state of Wyoming. Now Ryan is a Community Planner Fellow with the National Park Service's Rivers, Trails, and Conservation Assistance Program in Anchorage, Alaska. In her free time, Ryan likes playing basketball, going to trivia nights, and backpacking vast landscapes.




After spending her childhood moving around abroad, Tory Callahan graduated from University of Oregon School of Architecture and Allied Arts with a degree in Planning, Policy, and Management and minor in Landscape Architecture. During her time in school, Tory moved to Hawaii to work on an organic farm and then moved to Mexico for a semester. After graduation, she attended Harvard Graduate School of Design to earn her graduate certificate in Landscape Architecture.

Tory joined the United States Peace Corps in 2016 and served as an Aquaculture Specialist (fish farming) for two years in rural Zambia. Tory's career interests revolve around open space and resource protection and equitable access to public lands. In her free time, Tory enjoys hiking, finding dispersed camp spots, and eating chocolates.




Will Bell is a recent graduate of George Washington University where he studied English and Graphic Design. He is excited to join NPS - RTCA as a Communications Fellow. Will enjoys creating digital art and design and is eager to support RTCA's visual identity.

Originally from Honey Brook, Pennsylvania, Will grew up enjoying the many trails, rivers, and lakes of the rural area. He now resides in Washington, DC in the H Street Corridor. Will is passionate about climate change and looks forward to contributing to RTCA's conservation efforts. In his free time, he loves baking, running, and exploring DC.