Rivers, Trails, and Conservation Assistance Program
Rivers, Trails, and Conservation Assistance Program (RTCA) Fellows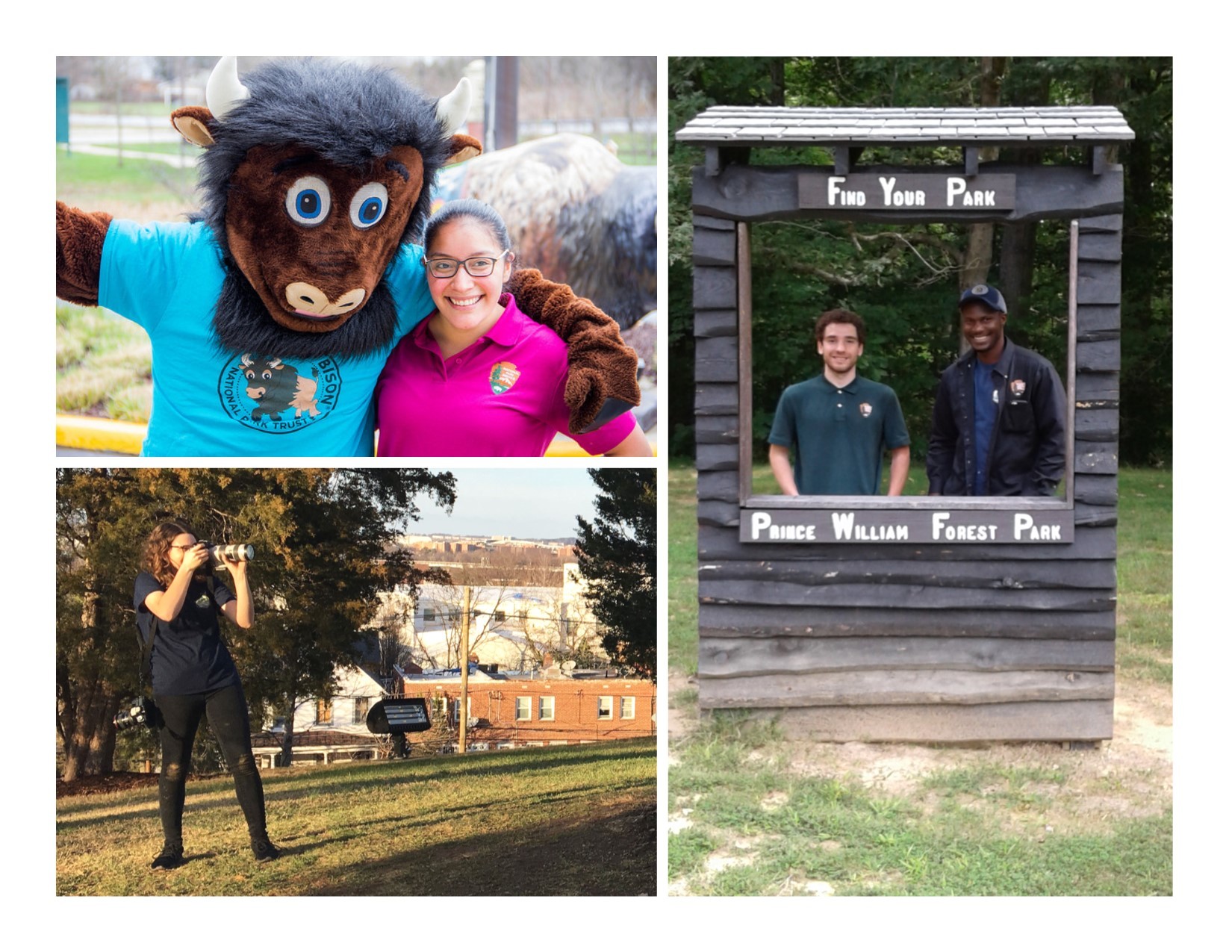 The National Park Service Rivers, Trails, and Conservation Assistance program supports community-led natural resource conservation and outdoor recreation projects across the nation. Our national network of conservation and recreation planning professionals partners with community groups, nonprofits, tribes, and state and local governments to design trails and parks, conserve and improve access to rivers, protect special places, and create recreation opportunities. Learn More!


RECRUITER CONTACT
For questions about the RTCA program, please contact:
Alex Whittow, Program Coordinator
Meet current Conservation Legacy National Park Service Conservation and Recreation (COR) Fellows!




Hannah Volk (she/her) is a River Conservation Fellow with the Partnership Wild and Scenic Rivers program in the National Park Service. She is a graduate of Brandeis University with an Honors degree in Music and Environmental Studies. In her fellowship, she is focusing on science communication and community engagement.


Hannah enjoys working in conservation of shorelines and waterways. She has experience conducting research at the National Aquarium and working with coastal towns in Downeast Maine to preserve working waterfronts. She is originally from Branford, CT, spending much of her time growing up exploring the beaches and canoeing on local rivers, which has significantly contributed to her passion for the field. In her spare time, she enjoys hiking, traveling, and photography.
Meet Past Fellows!




Alyssa Walker was a Conservation Legacy Marketing and Special Projects Analyst Fellow with the National Park Service Rivers, Trails, and Conservation Assistance Program in the Midwest Region. In 2020, she graduated with an MBA from the University of Michigan - Flint. Alyssa grew up in Michigan and was fortunate to have the opportunity to live and study in Germany for two years. She has always been an active member of her community: serving on city boards; volunteering for non-profits, state parks and national parks; and being a member of local outdoor clubs.


With a plethora of Michigan state parks, trails, and outdoor recreation opportunities, Alyssa grew up outside. From this, and an internship with the Department of Forestry in Erlangen, Germany, stems her love of improving and preserving public spaces and serving her community. As a Fellow, she feels very fortunate to experience new challenges and strengthen her outdoor preservation skills.




Megan Hedges was a Conservation Legacy Landscape Architect Fellow with the National Parks Service RTCA Midwest Region. Megan grew up in Indiana and graduated from Purdue University with a Bachelors in Landscape Architecture. She is spending her fellowship at Purdue as a National Parks Service Fellow and also as a mentor to students who are collaborating with RTCA during their time of study.


After graduating Megan spent the summer hiking across the country from Mexico to Canada on the Pacific Crest Trail. This long journey gave her a huge appreciation for the National Parks and public lands that were her home for five months. Through this fellowship, she is hoping to learn more about trail design and outdoor recreation and to gain experience designing with environments and communities as the main priority.




Mia (They/ She) recently graduated from Oregon State University with a B.S. in Environmental Science and a minor in Ethnic Studies. At OSU they worked in a leadership, community engagement, and facilitation role for the Native American Longhouse Eena Haws and the Hattie Redmond Women and Gender Center. Their passion is rooted in a vision where community is independent from extractive industries and is focused on regenerative practices, bringing people closer to the land and to each other. To make that dream a reality, Mia is invested in environmental justice work. They draw from skills in facilitation, expression in visual arts, knowledge in environmental science, listening, storytelling, and sharing meaningful outdoor experiences with others. Influencing this passion, of course, is her background as a Chicane person born in Bakersfield, CA., California's leading oil supplier- a hotspot, literally, for environmental racism.


Mia has most recently joined the National RTCA Office in Washington DC as a Communications Fellow. She will be working on community engagement and equity related projects for RTCA and Groundwork. Mia is excited to make more connections and loves seeing Groundwork's environmental justice programs in action.

Shawn Gardner (they/them, he/him) was a Community Planning Fellow with Alaska RTCA. Shawn grew up in Anchorage, Alaska, where they would often hike down to Potter's Marsh to watch the birds or do homework at Beluga Point. Shawn has a passion for plants and used to take plant identification books wherever they went to identify the wildflowers, ferns, and other plants they saw. The deep integration of people with place that he experienced growing up made him feel a strong connection to the idea of the environment and want to learn more about how it works.

Shawn studied Environmental Science at the College of William and Mary in Williamsburg, Virginia. While there, they did fieldwork at the historic Jamestowne site, coastal Virginia, and in Wales. Toward the end of his degree, Shawn took a much stronger interest in the idea of coupled human-natural environments, which led him to persue a Masters degree in Urban Planning from Auckland University in Auckland, New Zealand where they wrote their Master's Dissertation on community food commons and the interaction between common food resources and food waste.

Shawn feels very blessed to be working with the team at Alaska RTCA on a variety of interesting and challenging projects. This is an incredible opportunity that really has helped him to refine his ideas for the future. Shawn hopes to go on to earn a PhD in Urban Ecology, continuing to study the connection between people and environments in order to help us better live in harmony with the world we are a part of.





Will Bell is a recent graduate of George Washington University where he studied English and Graphic Design. He enjoys creating digital art and design and is eager to support RTCA's visual identity.

Originally from Honey Brook, Pennsylvania, Will grew up enjoying the many trails, rivers, and lakes of the rural area. He now resides in Washington, DC in the H Street Corridor. Will is passionate about climate change and looks forward to contributing to RTCA's conservation efforts. In his free time, he loves baking, running, and exploring DC.