Rivers, Trails, and Conservation Assistance Program
Rivers, Trails, and Conservation Assistance Program (RTCA) Fellows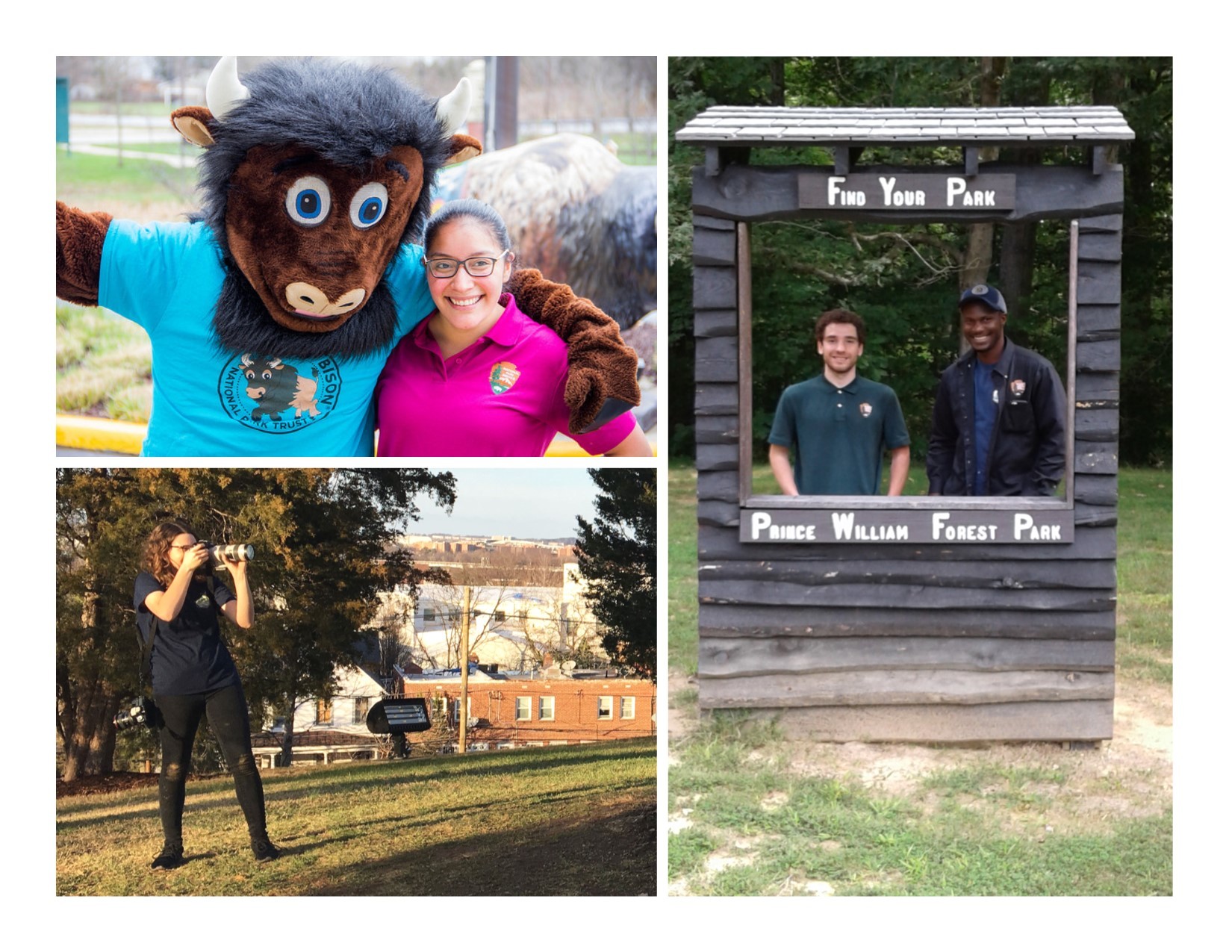 The National Park Service Rivers, Trails, and Conservation Assistance program supports community-led natural resource conservation and outdoor recreation projects across the nation. Our national network of conservation and recreation planning professionals partners with community groups, nonprofits, tribes, and state and local governments to design trails and parks, conserve and improve access to rivers, protect special places, and create recreation opportunities. Learn More!

RECRUITER CONTACT
For questions about the RTCA program, please contact:
Alex Whittow, Program Coordinator
Meet the Conservation Legacy National Park Service Conservation and Recreation (COR) Fellows!

Megan Hedges is a Conservation Legacy Landscape Architect Fellow with the National Parks Service RTCA Midwest Region. Megan grew up in Indiana and graduated from Purdue University with a Bachelors in Landscape Architecture. She is spending her fellowship at Purdue as a National Parks Service Fellow and also as a mentor to students who are collaborating with RTCA during their time of study.


After graduating Megan spent the summer hiking across the country from Mexico to Canada on the Pacific Crest Trail. This long journey gave her a huge appreciation for the National Parks and public lands that were her home for five months. Through this fellowship, she is hoping to learn more about trail design and outdoor recreation and to gain experience designing with environments and communities as the main priority.




Mia (They/ She) recently graduated from Oregon State University with a B.S. in Environmental Science and a minor in Ethnic Studies. At OSU they worked in a leadership, community engagement, and facilitation role for the Native American Longhouse Eena Haws and the Hattie Redmond Women and Gender Center. Their passion is rooted in a vision where community is independent from extractive industries and is focused on regenerative practices, bringing people closer to the land and to each other. To make that dream a reality, Mia is invested in environmental justice work. They draw from skills in facilitation, expression in visual arts, knowledge in environmental science, listening, storytelling, and sharing meaningful outdoor experiences with others. Influencing this passion, of course, is her background as a Chicane person born in Bakersfield, CA., California's leading oil supplier- a hotspot, literally, for environmental racism.


Mia has most recently joined the National RTCA Office in Washington DC as a Communications Fellow. She will be working on community engagement and equity related projects for RTCA and Groundwork. Mia is excited to make more connections and loves seeing Groundwork's environmental justice programs in action.




Morgan Urquia is very excited to be a part of the RTCA-NPS community in Alaska as a Community Planning Fellow. She wants to offer technical support to community vision for recreation and land-conservation because she believes in the power of local decision-making to foster long-term stewardship. She has spent the past three years in New Hampshire at Antioch University New England studying community resilience, especially as it relates to grassroots climate change mitigation and adaptation.

Originally from Powhatan traditional lands in Richmond, Virginia, Morgan had her first memorable experiences with outdoor recreation along in the Blue Ridge Mountains with her dad and on the lakes of coastal Maine with her maternal grandparents. She carried her childhood wilderness experiences with her through a creative run in New York City as a student of experimental theater and later as an instructor of rock climbing, mountain bike packing, and land-use history for wilderness education programs in the Northeast (USA), Brazil, Chile, and Ecuador. Morgan arrived in Alaska during its annual peak sunlight hours , but now there is a blanket of snow on the ground and it's a great time to dig into her Fellowship Projects. Most notably and continuously so far, she has been talking to folks across the RTCA network and in a handful of Alaskan agencies and organizations related to RTCA's capacity to work with communities affected by climate change hazards. While the program work looks different under COVID-19 restrictions, the Alaska team has been talking to partners, planning outreach efforts, and continuing to build partnerships in Anchorage and surrounding areas.




Sydney Curnes is a Conservation Legacy Landscape Architect Fellow with the National Park Service RTCA Midwest Region. Sydney has recently graduated from Iowa State University with a Bachelor of Science in Landscape Architecture. She is passionate about preserving natural ecosystems and improving the human-nature connection. Before joining NPS she worked at Iowa State University Community Design lab where she gained experience in park planning and emergency youth shelter design.


Originally from Central Iowa, Sydney has always been among the wild things. She is amazed by nature's immaculate beauty and astonishing ecosystem services. Since she was little, she has loved exploring new parks, learning about plant species, and watching nature documentaries.




Taylor Bowden (she/her/hers) is a recent graduate of the Master of Landscape Architecture program (and an undergraduate BS in Art) at the University of Oregon where she was named UO's 2021 Landscape Architecture Foundation Olmstead scholar. She was played an active role in her community as UO's American Society of Landscape Architects student body president, and a regular volunteer of her local parks. Driven by environmental justice issues, she dedicated her master's project to addressing racial inclusion in public natural areas by highlighting the voices of local BIPOC communities. Taylor wants to expand these efforts into her career and is excited to be working as a community planning fellow with the Pacific Northwest RTCA where she can continue pushing for equity in the outdoors. She understands that landscapes and culture are intertwined and seeks opportunities to combine her interest in art and the environment to amend people's connection with the landscape towards sustainable futures.

Taylor has lived in Southern California and Alabama but has spent the last decade in Oregon where she discovered a penchant for amateur botany, subsequently picking up backpacking, mushroom hunting, and birding. Indoors, she can be found practicing her other passions: painting and cooking.




Will Bell is a recent graduate of George Washington University where he studied English and Graphic Design. He is excited to join NPS - RTCA as a Communications Fellow. Will enjoys creating digital art and design and is eager to support RTCA's visual identity.

Originally from Honey Brook, Pennsylvania, Will grew up enjoying the many trails, rivers, and lakes of the rural area. He now resides in Washington, DC in the H Street Corridor. Will is passionate about climate change and looks forward to contributing to RTCA's conservation efforts. In his free time, he loves baking, running, and exploring DC.