Community Volunteer Ambassadors
2019 CVA Cohort at National Early Service Training

Unique Partnership Launches Second Year of National Park Service's Community Volunteer Ambassador Program
Stewards Individual Placement Program (Stewards) and Northwest Youth Corps (NYC) are pleased to enter the second year of a unique multi-partnership model to facilitate the Community Volunteer Ambassador Program (CVA) for the National Park Service. The CVA program combines the strength of two national leaders in conservation service/learning programming with the National Park Service in order to train a diverse group of emerging leaders to assist park units in building lasting connections to local communities. Sixty young professionals will serve as CVA members for 50 week terms at NPS sites across the country from Saipan to Florida, starting on February 19th, 2019. 
Both Stewards and NYC bring unique strengths and experience operating rigorous individual internship programs. Furthermore, Stewards and NYC is engaging a number of regional conservation and service corps, and other youth-serving organizations throughout the United States in connecting to the National Park Service and CVA's wherever possible. Ambassadors will serve under the guidance and mentorship of the Service's Interpretation, Education and Volunteers Directorate, but will be directly supervised by a designated NPS site supervisor at the site where they will be stationed. 
Lenny Teh, the NPS Service-wide Volunteer Program Manager, is excited to enter the second year of this project with Stewards and Northwest Youth Corps, as well as local Corps and youth serving organizations. "The scope of this program is really significant. Ambassadors will focus on a number of core objectives, including building enduring relationships with local communities, increasing the number of volunteers who serve at the park, helping to improve disaster response processes in regards to volunteer mobilization, and helping to organize community stewardship days. A key effort in achieving success will be to diversify the volunteer pool, engage underserved members of the community, and engage veterans and military families in meaningful volunteer projects". 
Check out what our current members are up to on the CVA Blog as well as on Instagram.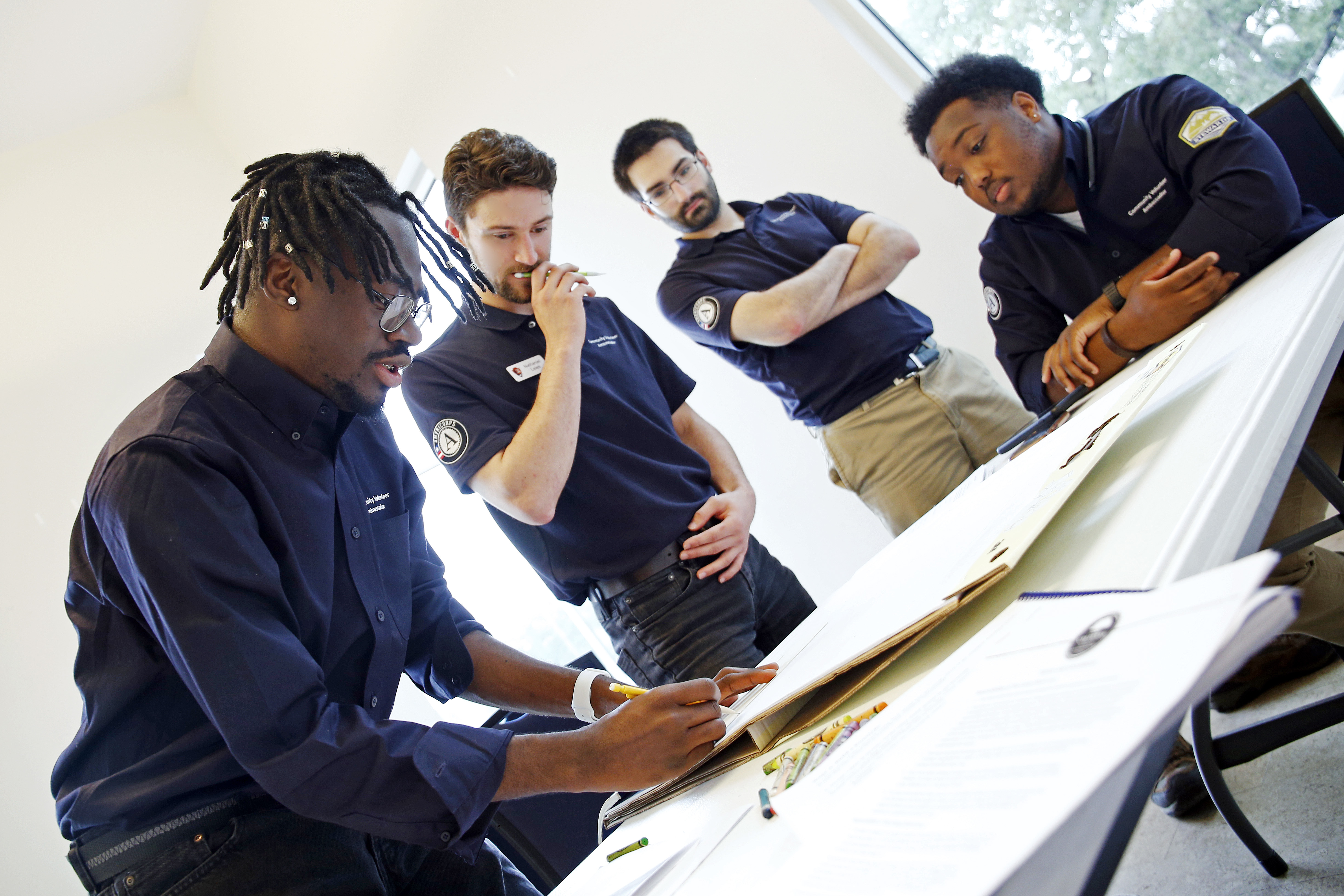 (Left to Right) CVAs Carter Remy, Nathaniel Leies, Joe Schell, and Dom Hill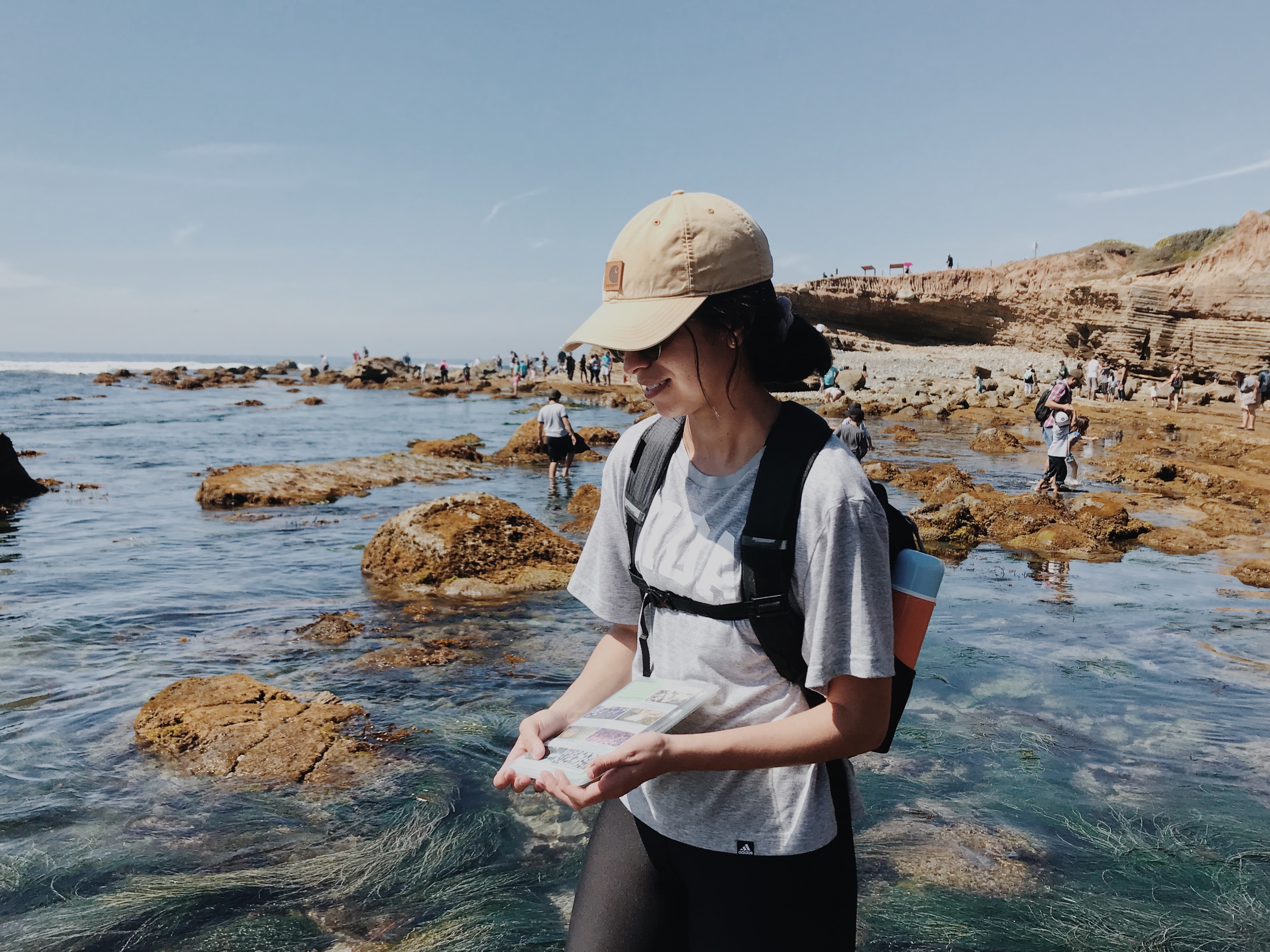 CVA Setareh Nouriboshehri during a tidepool education day

Community Volunteer Ambassador (CVA) Recruitment

Community Volunteer Ambassadors are a group of young adults, brought together through a partnership between the National Park Service, Stewards Individual Placement Program, and Northwest Youth Corps to lend their talents, energy, and enthusiasm to help strengthen the bonds between communities and parks. These service members are recent high school and college graduates, who serve year long terms in national parks across the country working to expand service-learning and volunteer efforts and coordinate group service opportunities. Learn More!
The 2019 CVA cohort is currently in the field. If you are interested in a position starting February 2020 please check here. 
CONTACT

For general inquiries about the CVA program,or if you are interested in becoming a CVA, please contact:
Allie Burdick, Program Coordinator at aburdick@conservationlegacy.org or apply here.