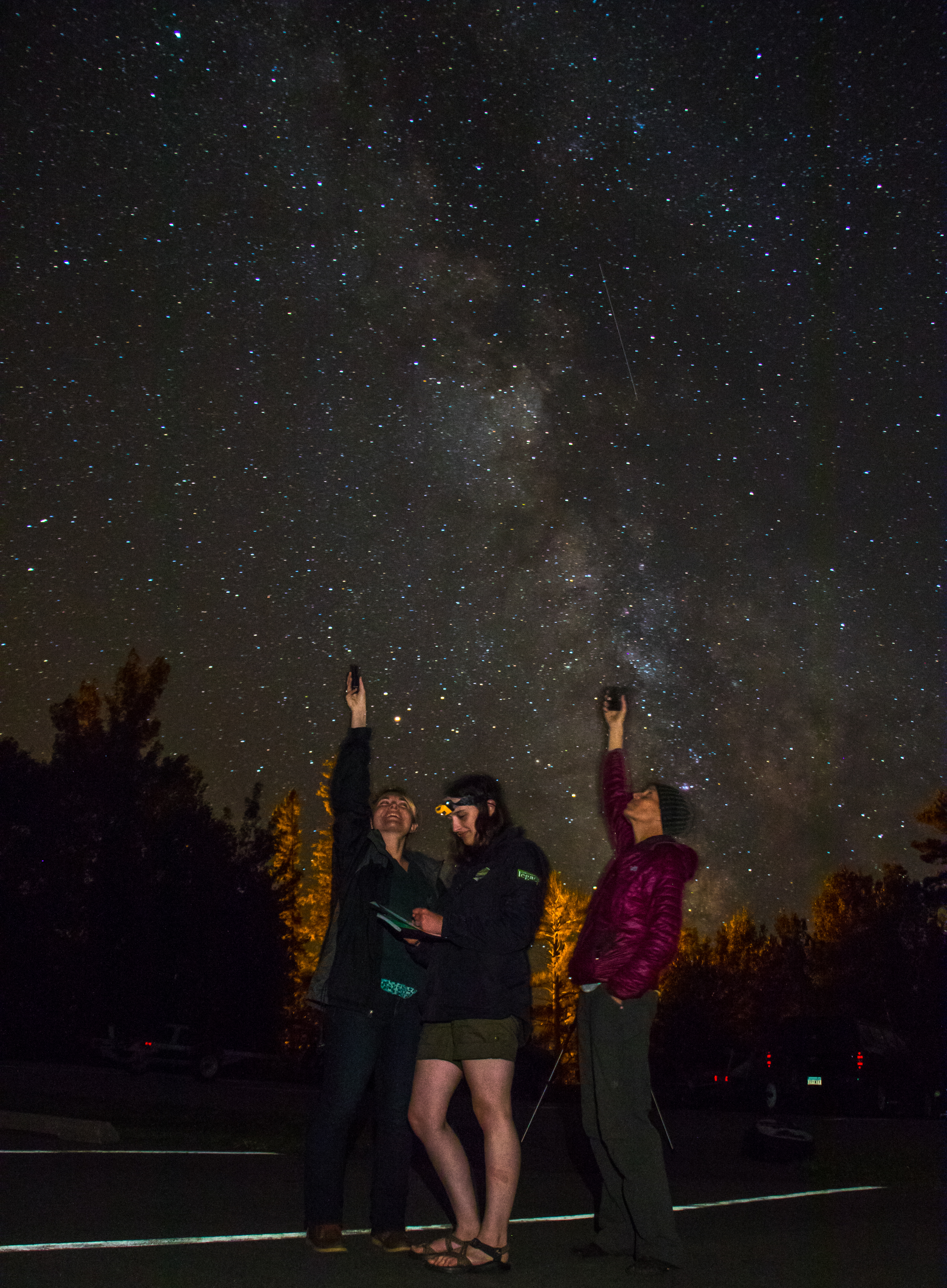 November 13, 2019 |    VISTA member Lindsay Brandt is serving her AmeriCorps term with the Voyageurs National Park Association in Minneapolis, MN. Lindsay's work is focused on engaging the public with the park and developing partnerships. One of her most successful projects this summer was partnering with the International Dark-Sky Association to get a certification for Voyageurs National Park. They were able to go out to the park with Starry Skies Lake Superior to take dark sky measurements and test their science app to educate the community to reduce light pollution.
Lindsay and her group were able to see the Milky Way spreading out overhead and caught a glimpse of the Perseid meteors shooting by. Voyaguers is such a great place to view stars that they were able to measure and photograph the night sky. To measure how dark the night sky is, the International Dark-Sky Association uses a tool called a Sky Quality Meter. This tool measures the amount of light that strikes its sensor. The darker the sky, the less light pollution and the more stars you can see. You can follow Voyageurs National Park Association on social media for more information about this process and how you can get engaged to measure light pollution.
Lindsay is finishing her service year in November with Voyageurs but she will not steer too far from the NPS family as she will be taking a position at the Grand Canyon National Park as an education technician for the winter. She will be responsible for leading trips into the Grand Canyon and traveling to schools around in Arizona to talk to the kids about the Grand Canyon.
Voyageurs National Park is currently working on their dark sky application and hope to complete it by next year.