Feb 10, 2020 | One of the more interesting trends that has seen incredible growth in the past 5 years, has been the presence of National Park sites on various social media platforms. One may ask, who is behind the curtain writing and constructing these creative, yet informative posts. Well the answer to that question will vary from park to park, and sometimes week to week. Over the past year alone, Stewards members across all programs have played integral roles in creating and developing platforms to show social media users what their site is all about.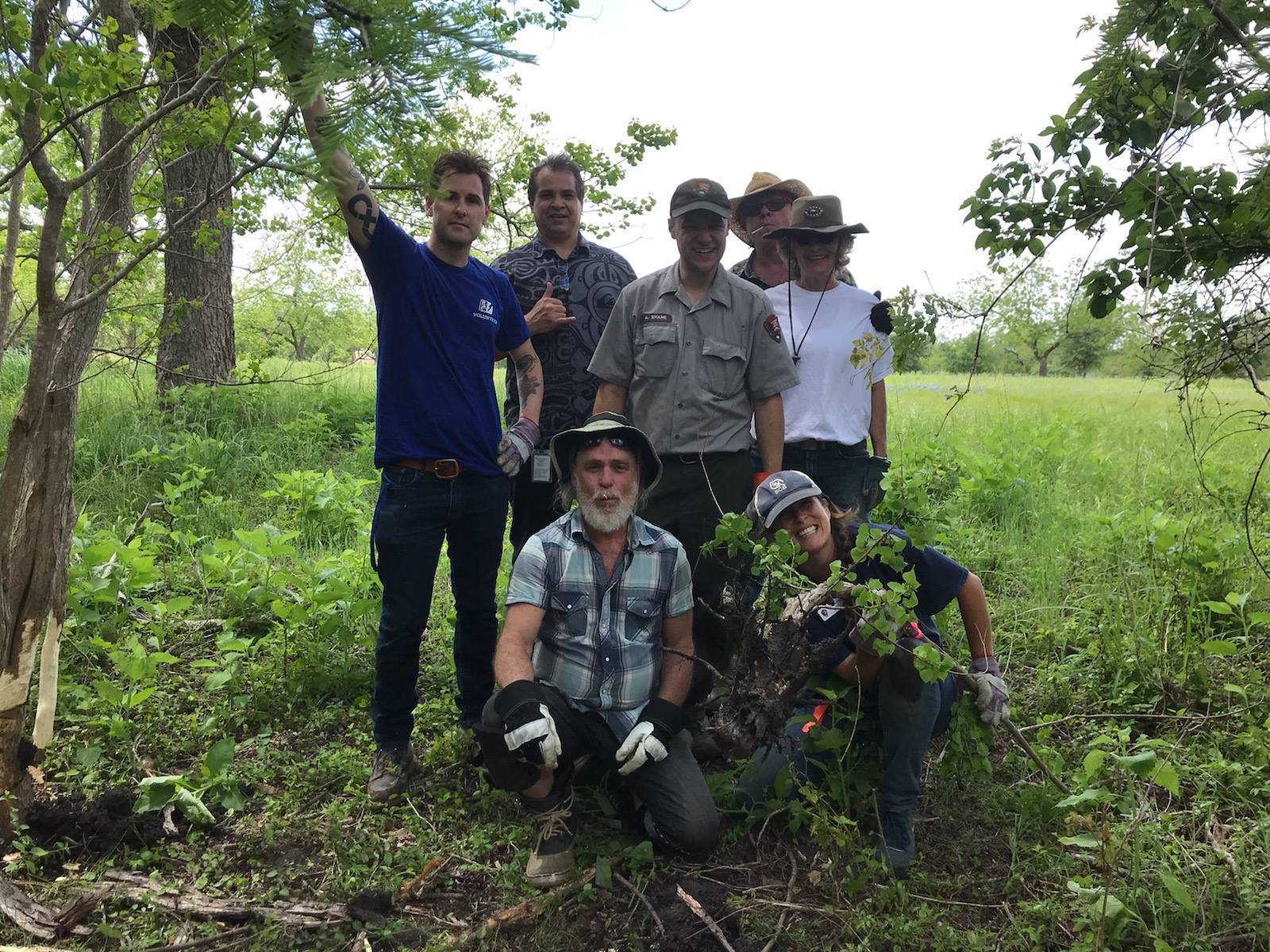 CVA Cheyenne Dolin taking a group photo with invasive species removal volunteers at the Johnson Settlement.

Take Lyndon B. Johnson National Historical Park, for example: a Community Volunteer Ambassador, Cheyenne Dolin, has been serving her AmeriCorps term in Stonewall, TX for the past year. She recognized that "most youth do not have any idea the kinds of opportunities and internships that exist in the park service." In order to sustainably create a presence that will last long after her position concludes, Cheyenne used the way Golden Gate National Recreation Area established themselves online, and implemented strategies and guidelines that could be used through various documents and manuals for the future folks engaging with the public.
Check out the social media pages that our members are working on!
Golden Gate NRA:
https://www.instagram.com/goldengatenps
https://www.facebook.com/GoldenGateNPS/
Lyndon B. Johsnon NHP:
https://www.instagram.com/lyndonbjohnsonnps
https://www.facebook.com/LBJohnsonNPS/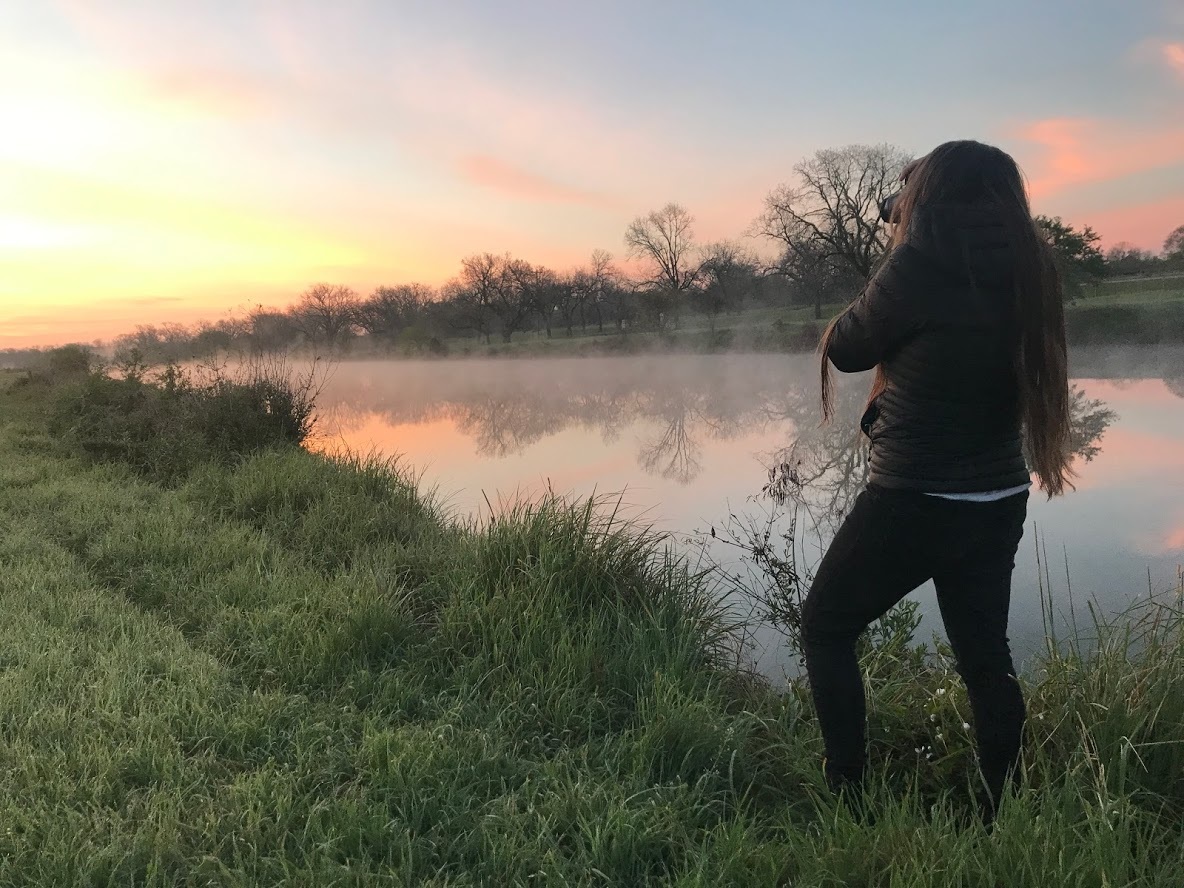 CVA Cheyenne Dolin photographing the Pedernales River for the LYJO's social media page.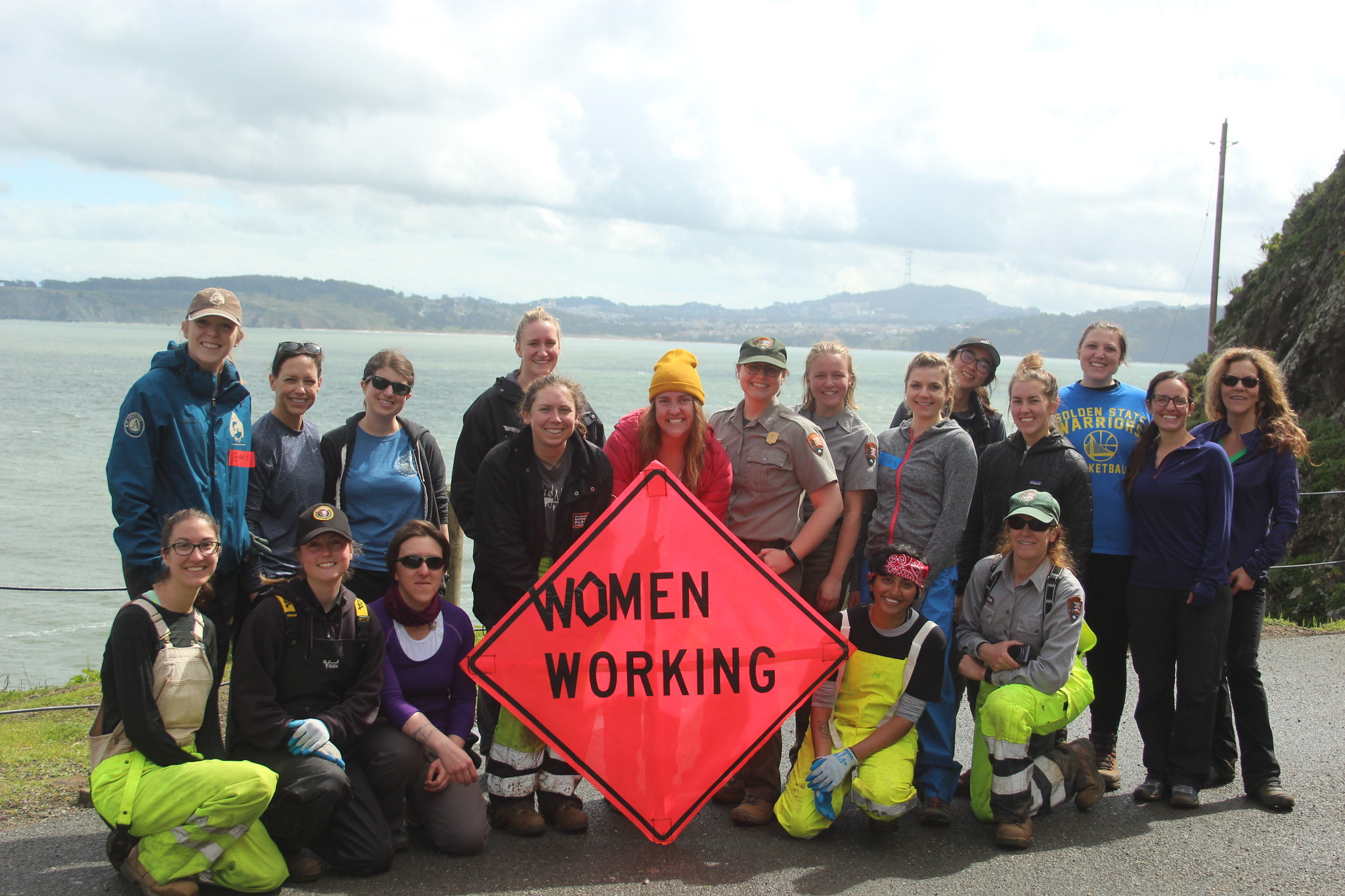 CVA Kendall Eldredge posing with a group of volunteers that she recruited to help out (via social media) at Golden Gate National Recreation Area's Women's Trail Day.