Putting Community Outreach to Work - Rio Grande Del Norte National Monument/Rivers & Birds
VISTA
Jesse Assessing Student Workbook Effectiveness; Hiking and gauging success of the newest student workbook. Sept, 2018 on Columbine Creek Trail, Taos County. 
November 11, 2018 | Jesse Furr isn't messing around when it comes to talking about Rivers & Birds, his AmeriCorps VISTA host site in New Mexico. This small but might organization, with the help of a Stewards VISTA project, has strengthened and expanded its educational programming for years, but hopes to expand knowledge of their work in the local community. Ambitious, talented, and driven, Jesse began his service term with two goals in mind: to find funding to get out the word about Rivers & Birds, and to create resources and materials to ensure the community knew what they were all about.  
With about four months of service completed, Jesse has already realized some of his service goals. Having updated and implemented contemporary resource materials for the summer education programming, Jesse has turned his attention towards creating a podcast series about Rivers & Birds. This audio based series brings to life the national monument and public lands like never before. Additional updates to the website, marketing materials and signage has also helped to draw folks in and keep them interested. Although programming for the year is winding down, Jesse's outreach and educational efforts will only take a short break before moving back into gear in Spring 2019. 
While he waits to kick off Kids in the Monument 2019, Jesse has turned his attention towards funding, through the submission of several grants. A small victory came in the form of a $1,800 grant award from the Chevron Mining Foundation, which will go to good use supporting the fifth grade programming next year. Jesse is currently waiting to hear back on grant submissions to The New Mexico Community Foundation, Nusenda Community Awards and the McCune Charitable Foundation.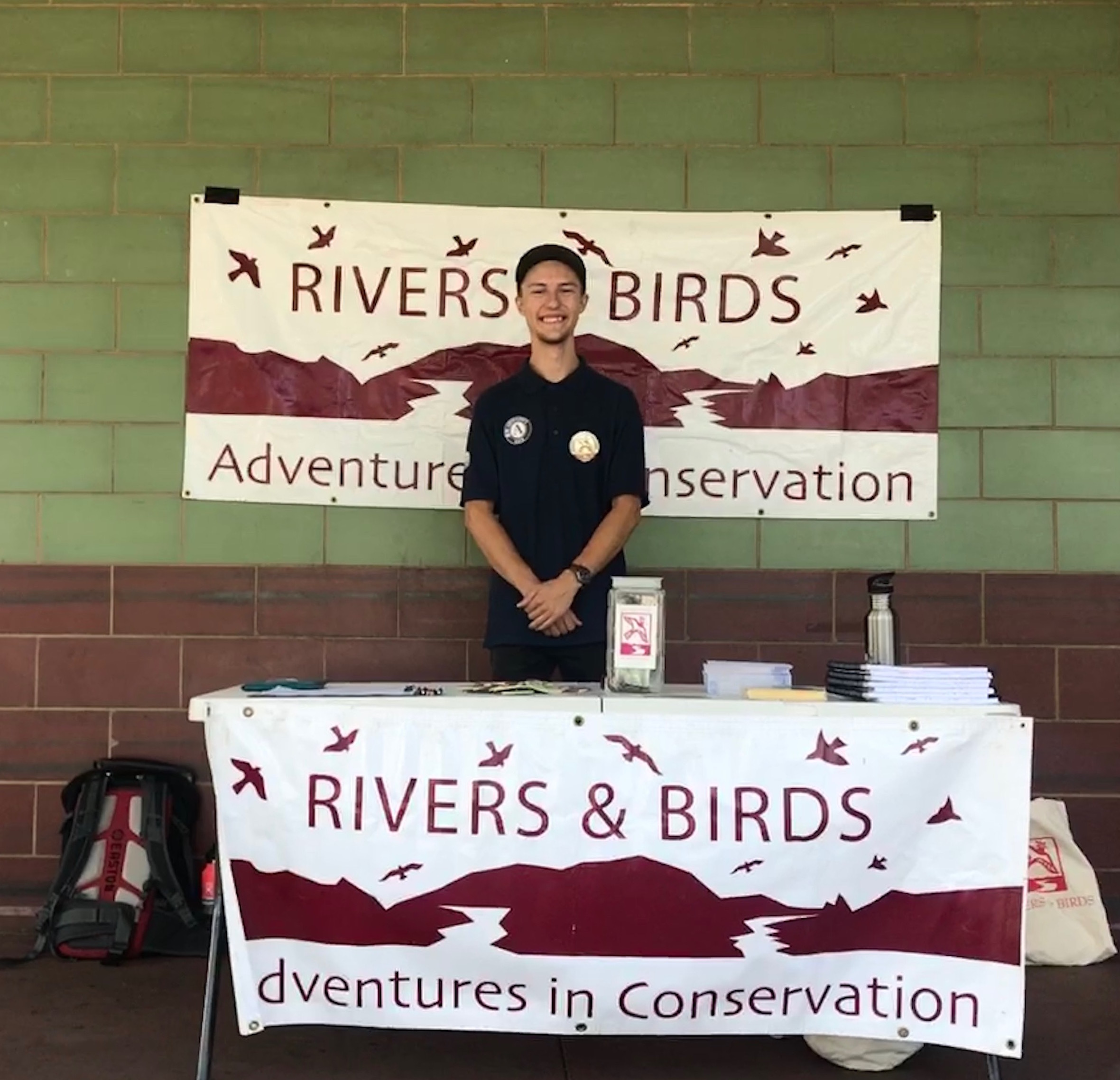 Jesse Tabling; Networking with community members and raising funds for an education project at the local food market. Mid-August 2018.