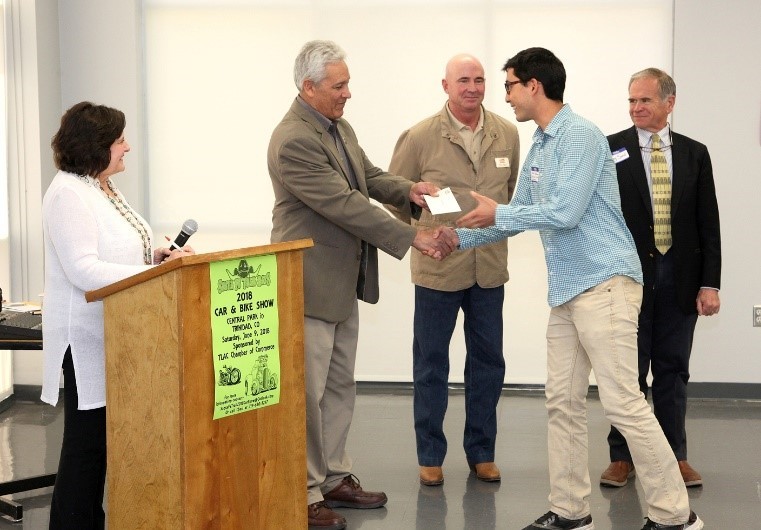 August 2, 2018 | This quarter, Stewards VISTA Sam Wallace of Purgatoire Watershed Partnership in Trinidad, CO continued to maintain and expand the River Watch Program which monitors water quality for local rivers.
Sam also led a panel discussion at the Arkansas Basin Water Forum that focused on the successes and challenges of multi-interest river management. The site also received funding through the Public Education, Participation, Outreach (PEPO) Committee of the Arkansas Basin Roundtable to organize an educational event which is being called "State of the Purgatoire." This outreach event will be used to highlight all the great programs and projects occurring along the Purgatoire River and throughout the watershed to enhance conservation and multiple uses. He also accepted a grant award of $1,399 from the City of Trinidad which will be used to purchase equipment for a community clean-up day.
In addition, Sam participated in several youth education events and other outreach events this quarter. In April, the site held a session on river macroinvertebrates at the Branson-Trinchera Conservation District Youth Conservation Day. He also led water relay races at the annual Water Festival in May. Finally, Sam, along with his site, participated in the annual Comcast Cares Day in Trinidad during which volunteers picked up trash throughout the city.
He also served as a guest speaker at the Stewards Training in May where he presented about his project and why he chose to serve a second term as an AmeriCorps VISTA.