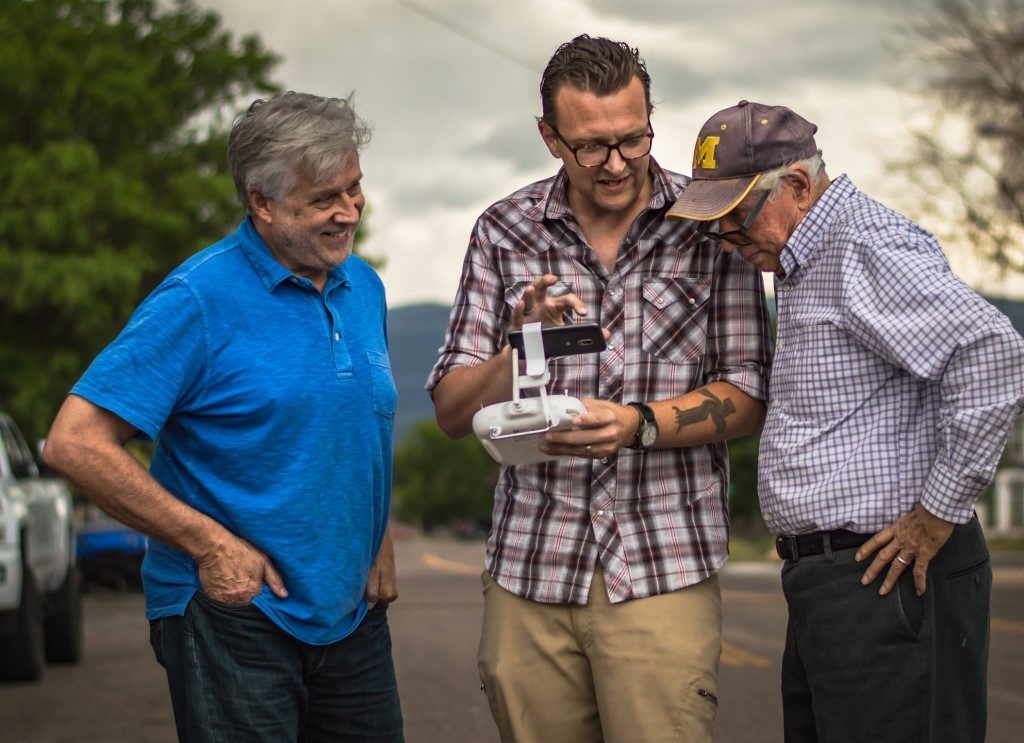 Robert, center, shows Monte Bona, Director of the MPNHA and Executive Producer of "Discovery Road", and James Nelson, the show's host, raw footage from a freshly recorded segment of the Veterans Day episode.
February 7, 2019 |  Robert Stevens served in a unique position in the Stewards Program as an intern for the National Park Service's National Heritage Areas program. His service site was the Mormon Pioneer National Heritage Area (MPNHA) in Utah. The MPNHA is a federally designated area of central and southern Utah running along the beautiful and historic U.S. Highway 89. The area includes several rural counties and the stunning landscape of the Capitol Reef Scenic Byway.
His position focused on researching and developing content for the MPNHA's "Discovery Road", a documentary series produced in cooperation with a local public television station. Over the course of his internship, he used his experience as a journalist to help expand the MPNHA's visibility, improve public relations and outreach, though he notes the work he did specifically on Discovery Road was "probably the most rewarding and enjoyable portion".
Robert's efforts to increase the relevance and awareness of the Heritage Area will help boost tourism to the small communities of south-central Utah within the MPNHA, leading to increased economic vitality. As a result of his outstanding work during the course of his internship, Robert was hired directly by the Heritage Area, where he continues to contribute his exceptional skills towards the betterment of the MPNHA.