Member Spotlight: McKenna Pace, Cabrillo National Monument (Geoscientist-in-the-Park)
Scientists in Parks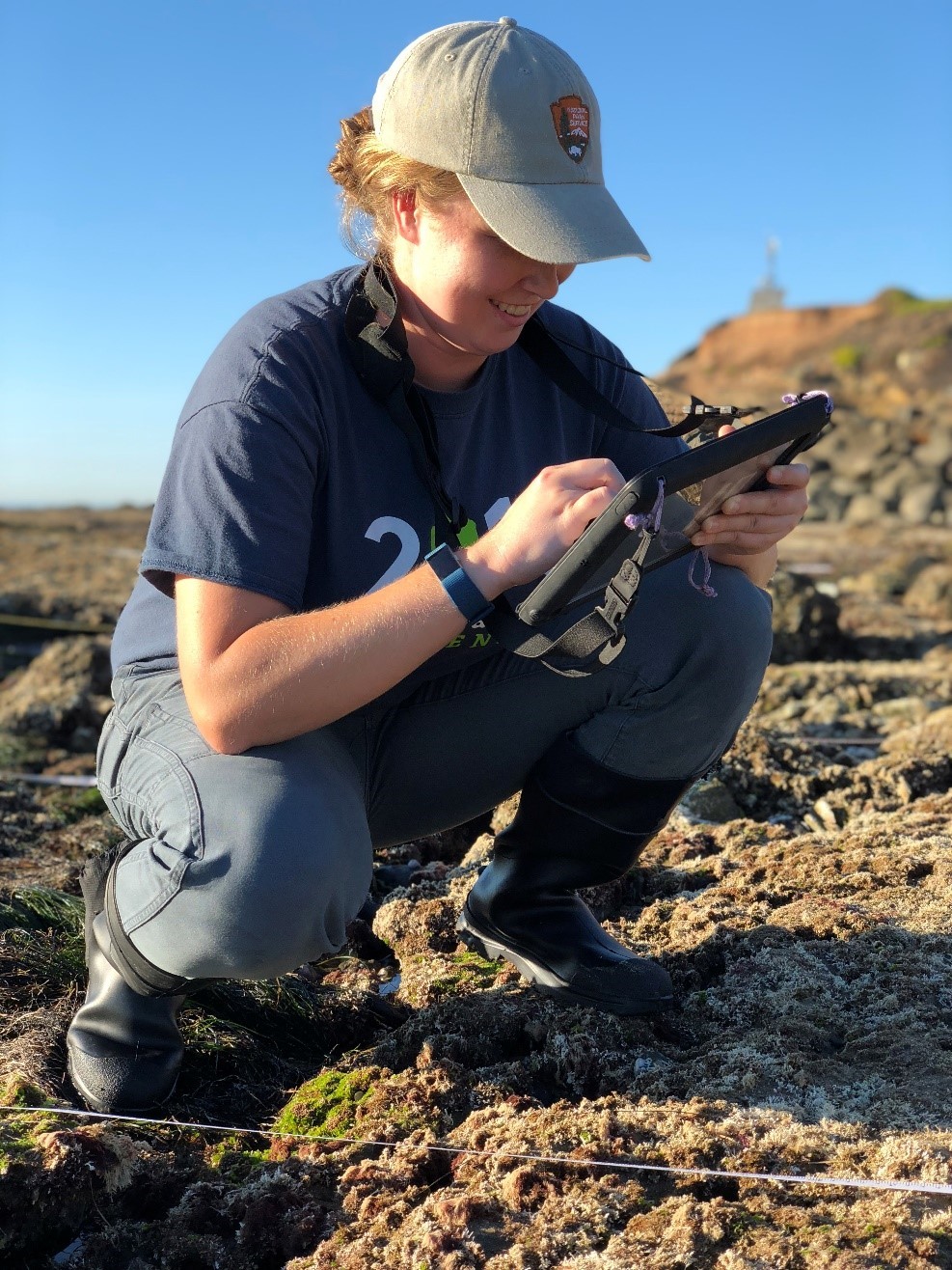 McKenna Pace poses with her completed GIP project, the Science Explorer's Club, a volunteer-led program aimed to introduce visitors to science at the park through hands-on activities.  
November 11, 2018 | While completing her GIP position at Cabrillo National Monument (California), McKenna Pace honed her native species identification skills and also increased her knowledge of education techniques through the development and implementation of the Science Explorer's Club – a volunteer-led program that introduces visitors to the science of the Monument. This initiative involved creating activities and coordinating with other staff members to create a cohesive set of interactive activities that engages community members in the science of the park. 
The hands-on, scientific experience focused on three key themes: exploration of watershed biodiversity and the challenges of living in the urban landscape; participation in citizen science, long-term monitoring, and data analysis techniques; and reflection and critical thinking regarding resource management and tools for action. McKenna then trained park volunteers to continue facilitating the activities after her GIP project ended, creating a lasting impact at Cabrillo and in the community.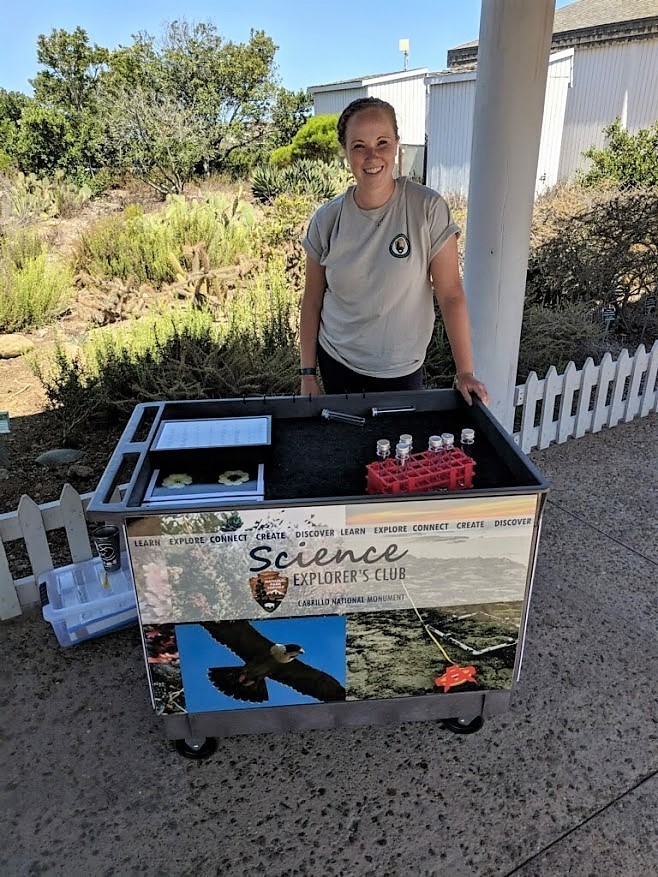 McKenna Pace collects data on an iPad during a biodiversity survey of the Cabrillo National Monument tide pools.