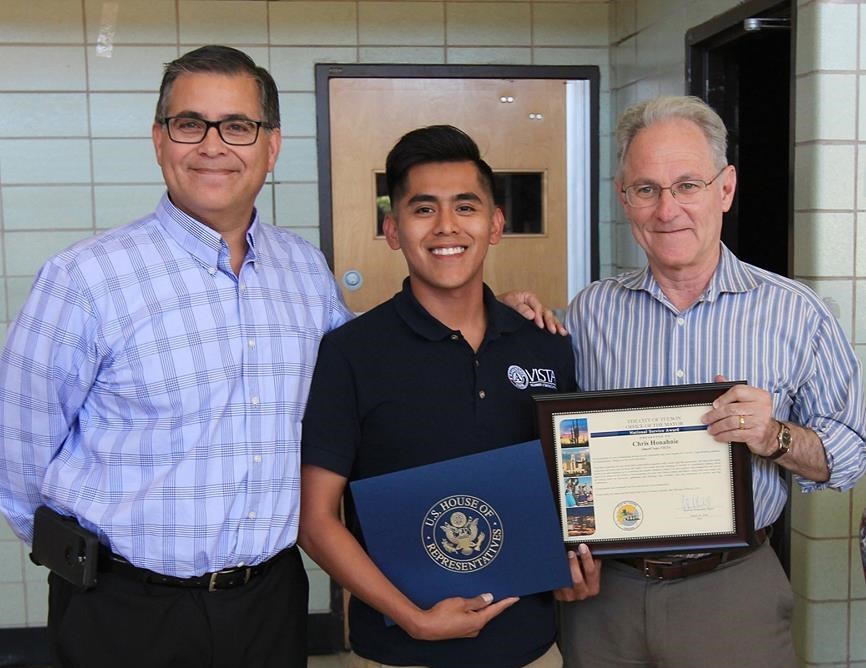 April 16, 2018 | Chris Honahnie, a Stewards VISTA member serving in collaboration with the Southwest Conservation Corps' Ancestral Lands Program, has certainly made an impact in his community. Building on his previous National Service experience as an AmeriCorps VISTA member, Chris is helping all three of his supporting organizations engage and empower the community.
Under the Ancestral Lands VISTA initiative, Chris and 11 other Native Individuals have been tasked with engaging their local communities in the hope of establishing satellite Ancestral Lands crews, which are made up of Native youth and young adults. His service site may be based out of an urban area (Tucson, AZ), but that doesn't mean Chris has a built in audience. He has worked tirelessly to learn about Conservation Corps, the area's public lands and their conservancy needs, and to really get out and meet locals who ultimately will determine the success or failure of his project.
Evidence of this hard work can be seen in the many public events Chris has helped to support. As a skilled speaker, he has addressed large groups at events like the Arizona Serve's Regional Issues Day and smaller groups, such as the students at Pascua Yaqui High School. Additionally, Chris has attended local tribal meetings with both the O'odham and Yaqui communities. He takes these opportunities to share his experience in National Service and to engage others who may one day be the leaders of local change, just like Chris.
With so much hard work and his unfailing determination, it is no surprise that Chris's efforts have been noticed. In April, he was awarded the Mayor's Award and a Congressional Recognition Certificate from Tucson Mayor Rothschild and Pima County Supervisor Jonathan Valadez for exemplary service.