Jan. 20, 2020 | Throughout her year-long service in Zion National Park, Sofia Nicholson has spearheaded multiple opportunities for visitors of the park to engage with the environment and with other patrons. In her position as a Community Volunteer Ambassador, Sophia connects people with the park and provides memorable experiences for volunteers and visitors alike.
Cleaning graffiti and vandalism around the park has been one of the larger projects Sophia has taken on during her AmeriCorps term. She even developed a specialized Graffiti Busters team of volunteers, whose purpose is to not only clean up after vandals, but also spread awareness of the harm that graffiti can do to the rock formations and environment Zion is known for.
For Martin Luther King Jr. Day, Sofia was in charge of organizing and delegating volunteers to a variety of trails to do an active, trash/litter pick up. This specific event was one of the last projects Sophia took on for her Community Volunteer Ambassador term. Folks of all ages and experience levels convened to make a big impact on this National Day of Service. Sophia has done an excellent job of prioritizing volunteer experiences in conjunction with the mission of the park.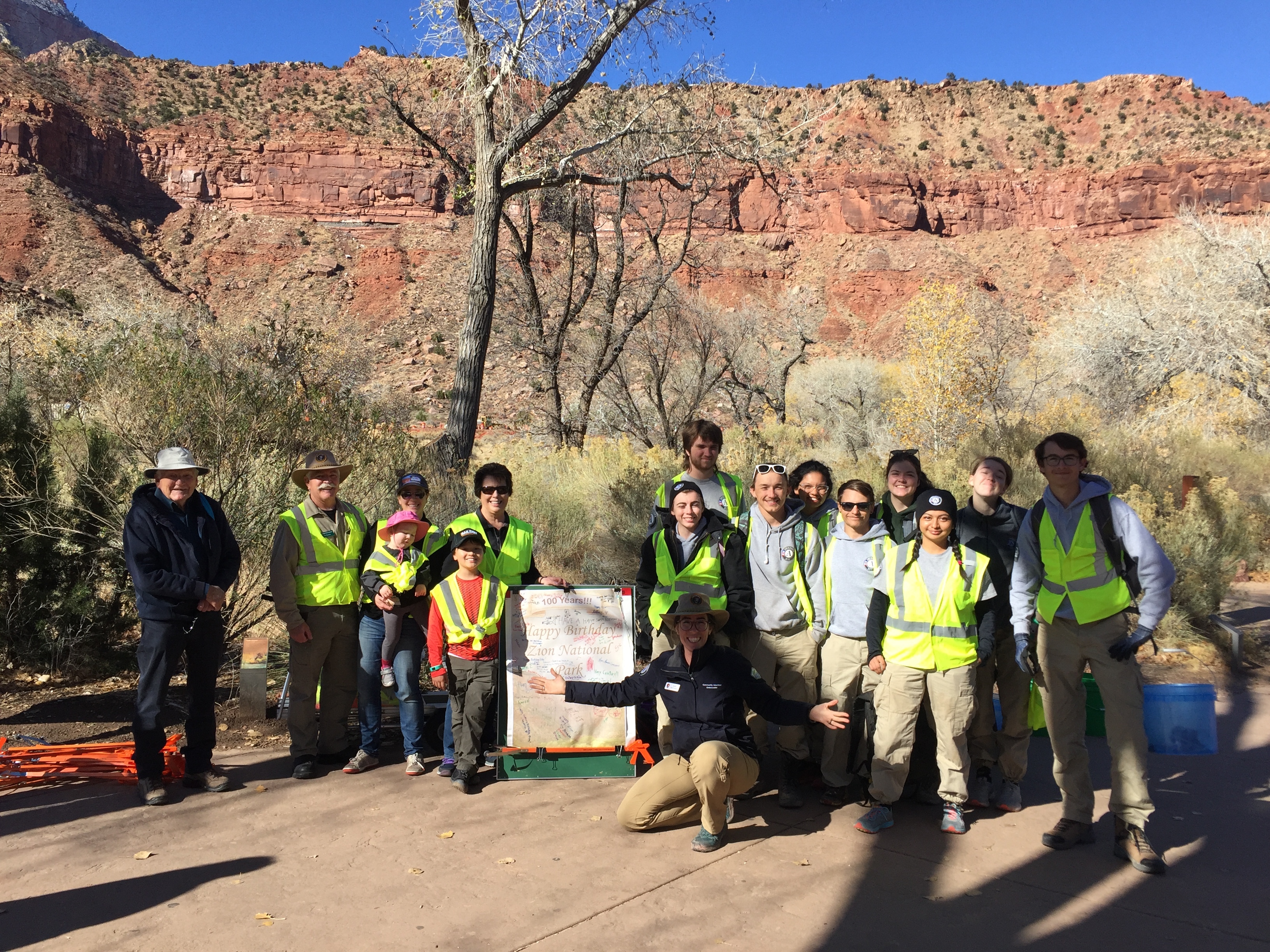 Sophia and a group of volunteers participating in the Zion Centennial Litter Clean-up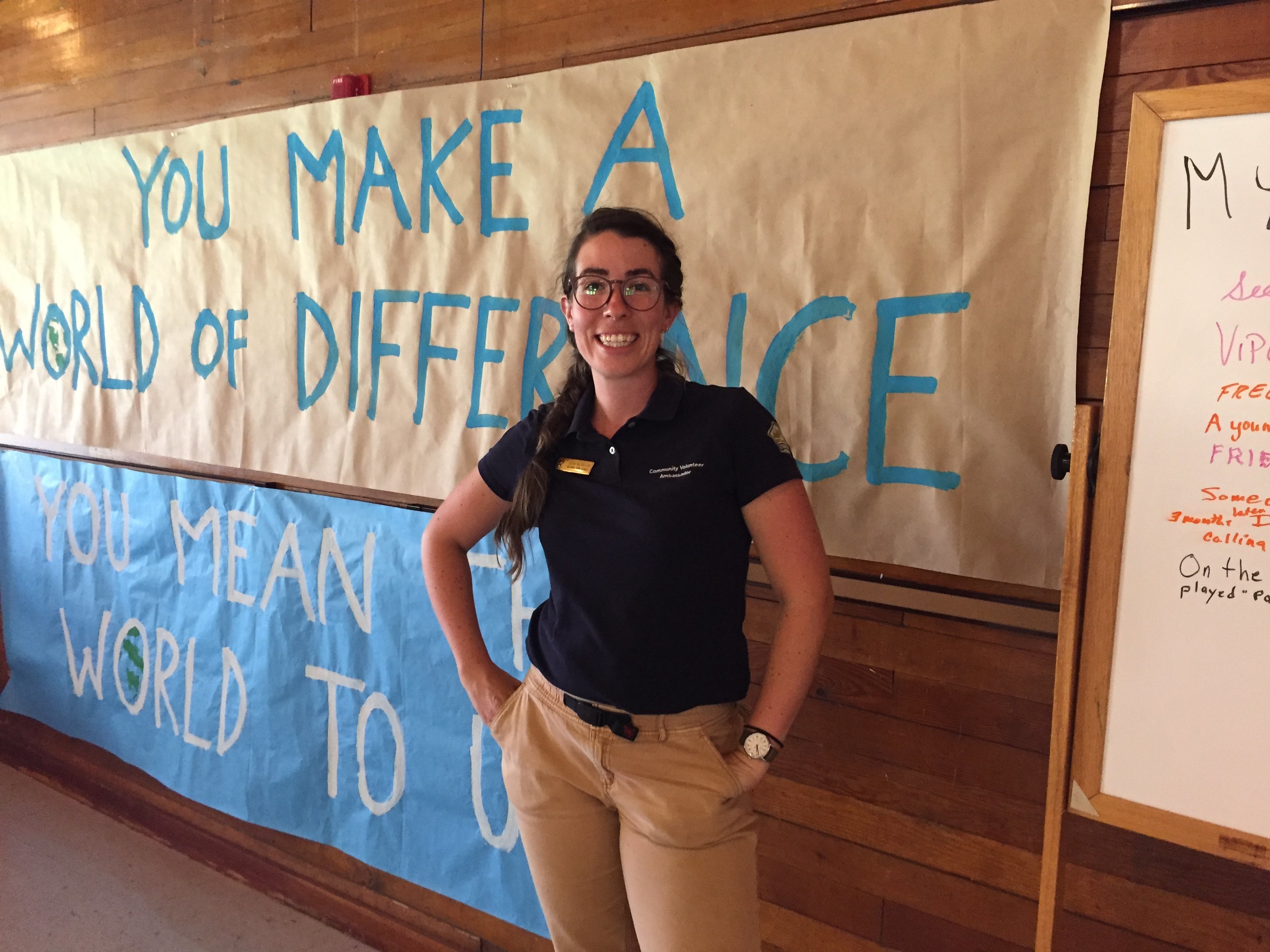 Image of Sofia Nicholson, CVA, standing in front of a banner at a Volunteers-in-the-Parks luncheon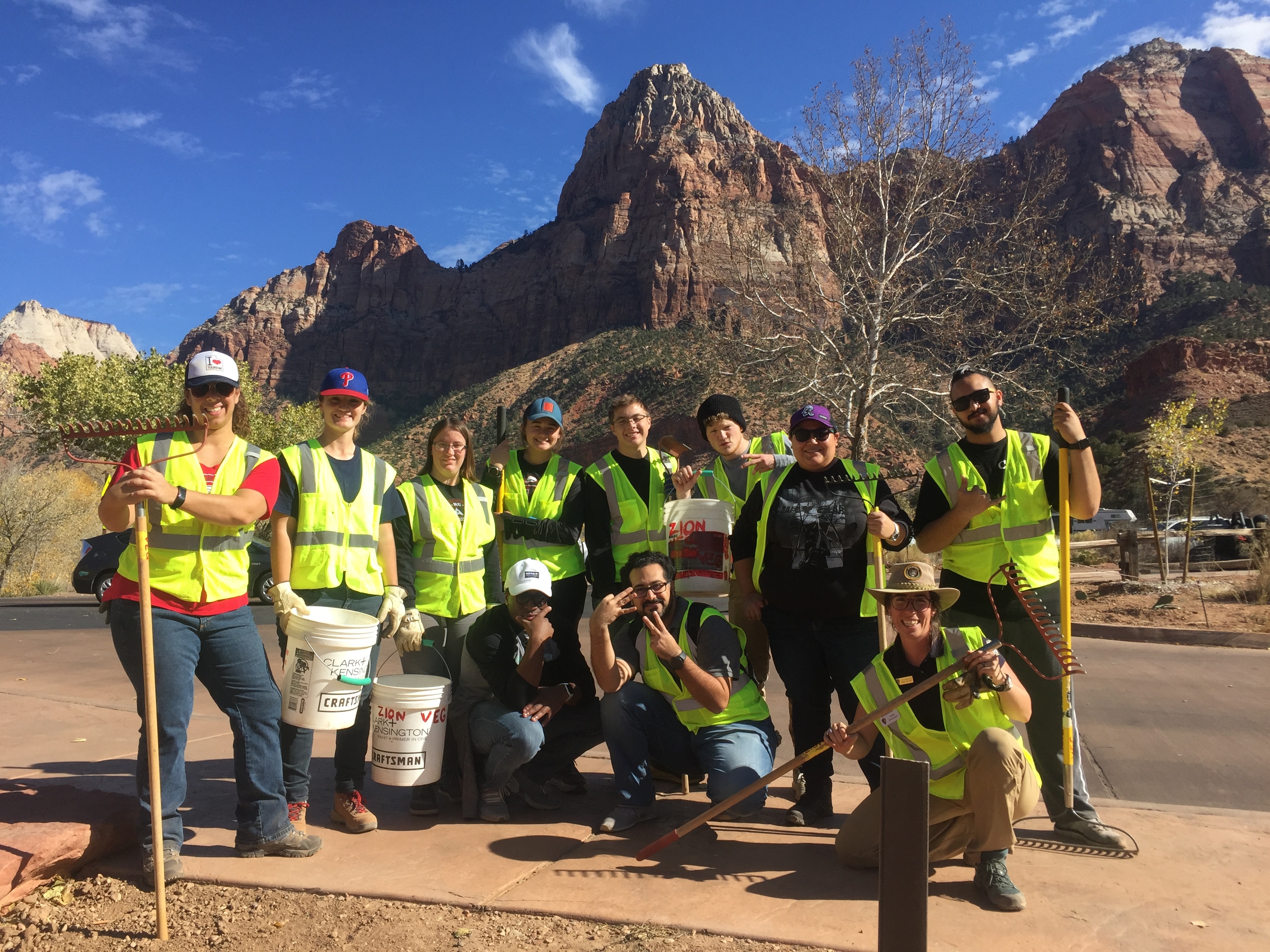 Sophia and a group of volunteers working on a re-vegetation project in Zion NP