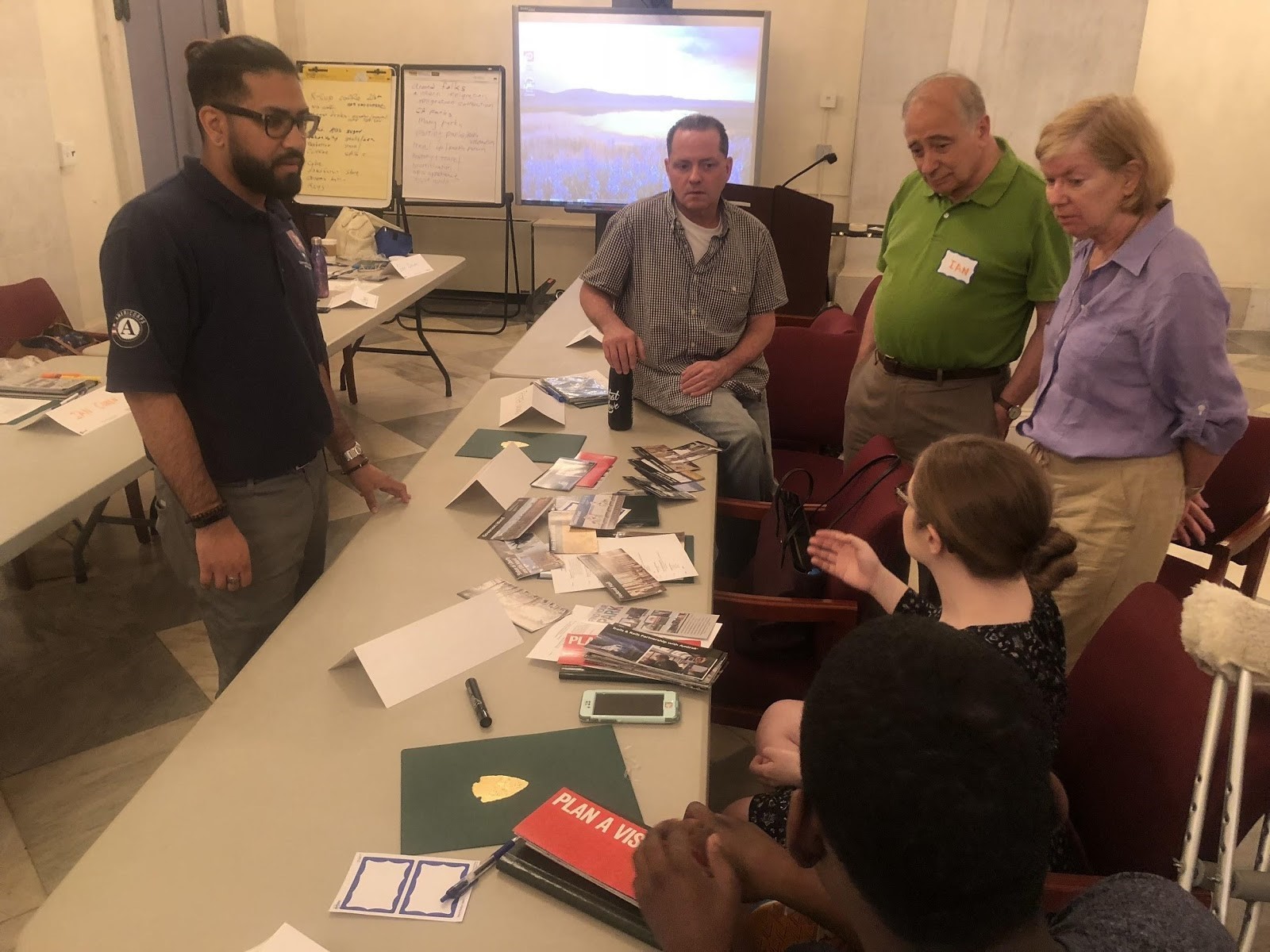 July 18, 2018 | Community Volunteer Ambassador (CVA) Member, Michael Persaud, is nearly half way through his year of service at the National Parks of New York Harbor (NPNH). This unique site encompasses the 11 parks all surrounding the Port of New York. As a CVA Member Michael has thrived in this position which requires him to navigate varying volunteer management initiatives between the different parks as well as creating and maintaining existing partnerships.
Michael has been an integral part of a brand new partnership between the National Park Service and St. John's University in developing an accredited internship program that recruits and trains interns for research and interpretive programs in metropolitan New York City. Michael has taken the lead in not only the development of the program but also implementation which has required him to work directly with the partners and the program's interns.
Under a recently signed agreement, the History Department of St. John's University will assist NPS with recruiting and training volunteers and interns for research and interpretive programs in metropolitan New York City. The initial phase of the five-year program focuses on the provision of interns for Ellis Island National Museum of Immigration and the Trails and Rails Program administered by NPS and Amtrak. The new partnership program with NPNH will help students majoring or specializing in history, library and information science, museum administration and other academic programs gain insight into the mission of NPS and the role the agency plays in the cultural life of the nation. They will learn how NPS helps New York City residents and visitors establish a personal connection to the Statue of Liberty National Monument and Ellis Island, African Burial Ground National Monument, Stonewall National Monument, and other NPNH sites. In addition to receiving training allowing them to serve as site historical interpreters, students will also have a chance to work under the supervision of NPNH staff and SJU faculty to research and develop new content for NPS programs.
This unique partnership is a great example of how our members go above and beyond in the service they provide to their individual sites and communities.