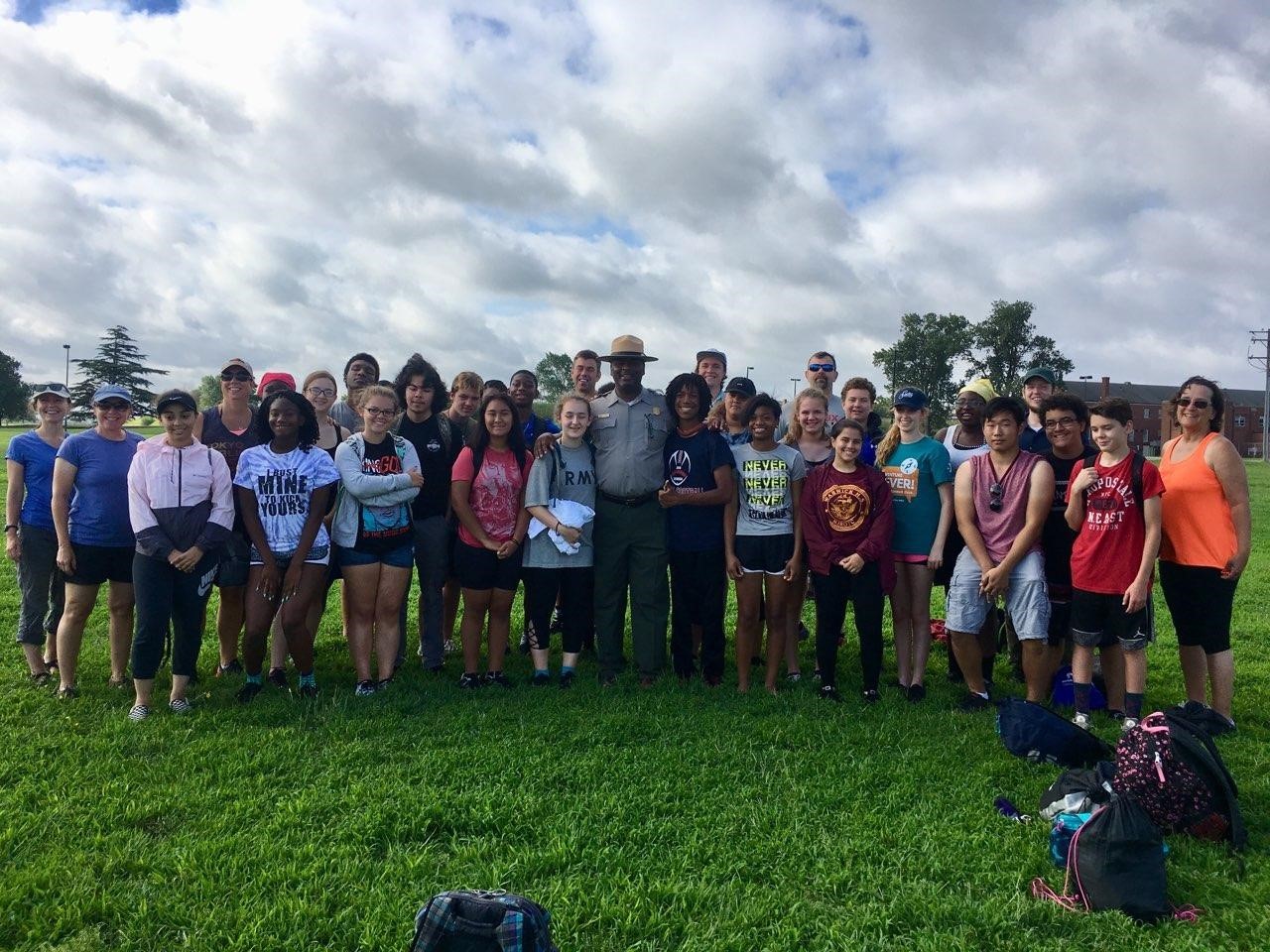 October 9, 2018 | 2018 marked the first year of both the Kids in Kayaks and the AmeriCorps Community Volunteer Ambassador (CVA) programs at Fort Monroe National Monument (Virginia). CVA Chris Martin was tasked with improving a youth summer program from the year before using the park supply of kayaks to enhance the student experience. With little instruction beyond that Chris quickly developed a relationship with the James River Association, a non-profit that promotes healthy ecosystems and water quality in the James River. For 4 days in early August they were able to host 66 students from Newport News and Hampton City Public Schools with help from the National Parks Conservation Association (NPCA) and the Chesapeake Conservancy's "Roving Ranger."
The kids were able to spend half of their time kayaking and exploring the native salt marshes while the other half was spent on land participating in interactive educational modules comprised of run-off simulations, trash degradation models, and watershed maps. The most important parts of this program were that it was completely free for the students to attend, including transportation and gear, but also that it showed them how their actions can directly impact the environment in which they live and interact with on a daily basis, providing them with practical knowledge they will be tested on when they return to school. All of this was done in a fun atmosphere that pushed them out of their comfort zone by exposing them to new outdoor recreation opportunities as many of them had never been kayaking. As a trial year this was a lower budget project, but after proving its success more than 8 times the 2018 Kids in Kayaks budget has already been dedicated from a National Park Service grant to the James River Association for a 2019 program with hopes of continuing for years to come.
As a result of this program, Chris Martin was presented with the Channel 3 News People Taking Action award for "taking action and getting results in the community." Watch this video to learn more about the partnership.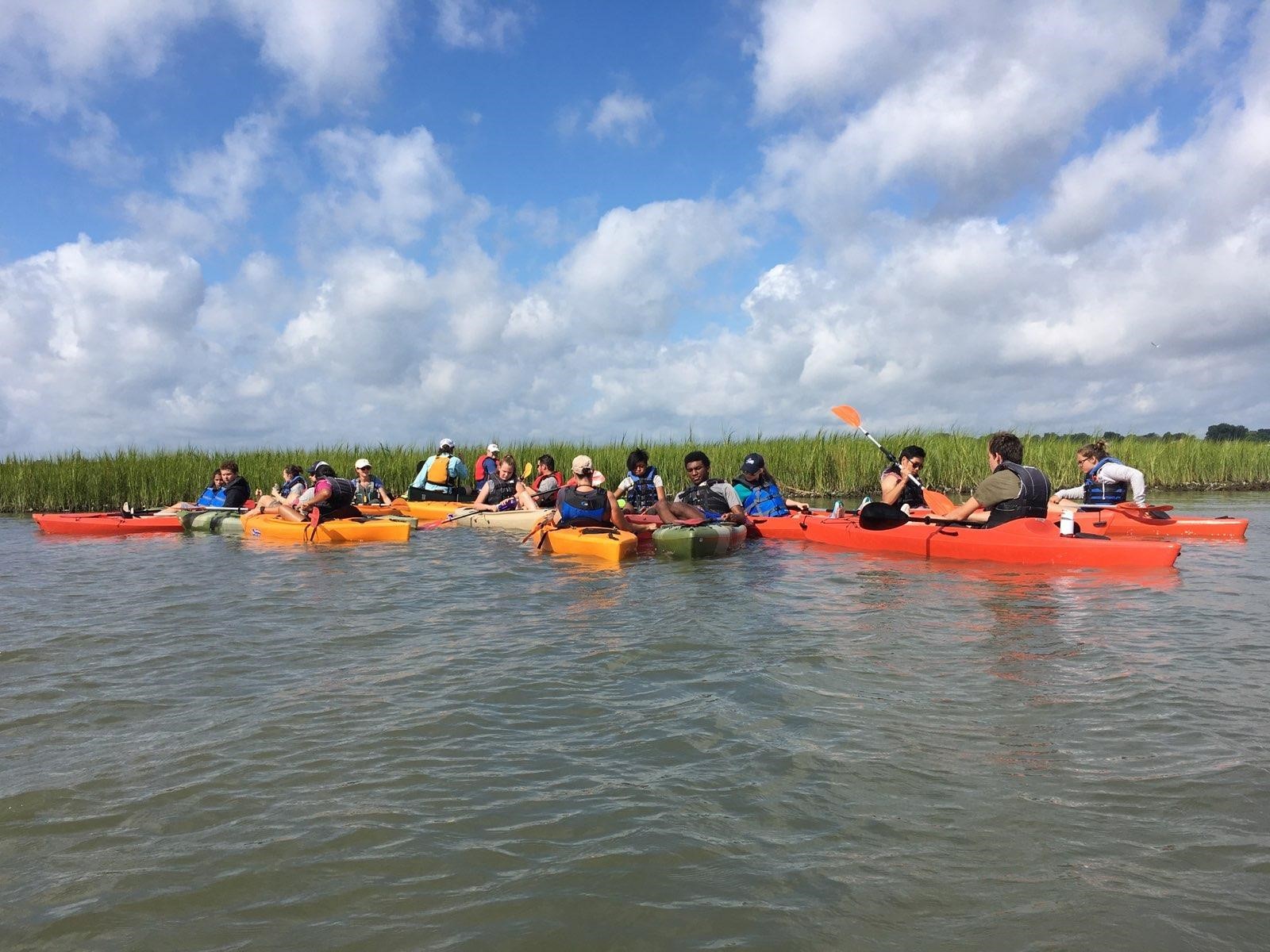 Kids in Kayaks heads out for a half day kayaking and exploring the native salt marshes.