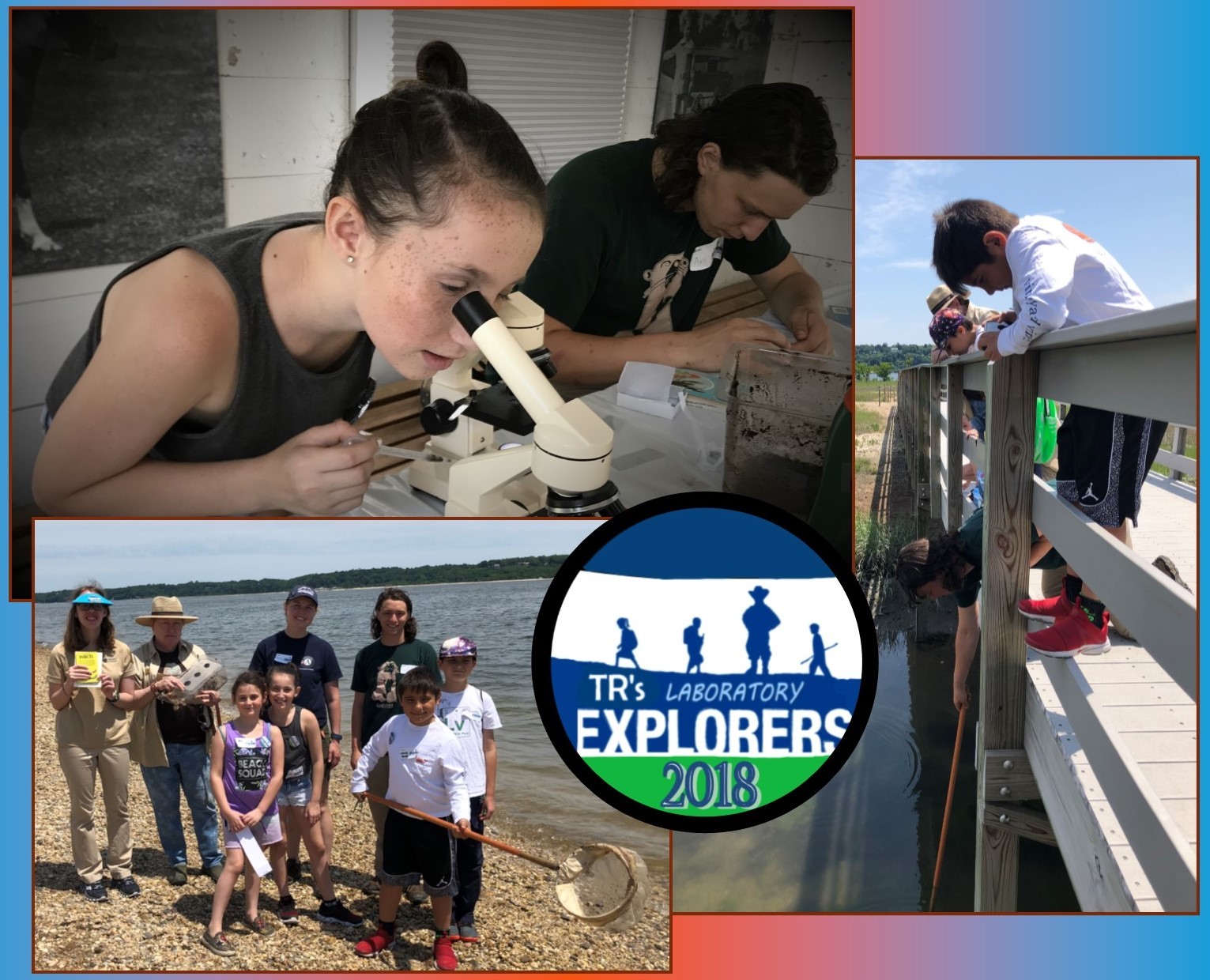 June 11, 2018 | How can I make a mark at the historic park where I am stationed with a science background? Each national park is unique and has specific requirements, but I am pleased to share how I have been able to implement a science-based program at a predominantly historic site. Sagamore Hill National Historic Site, the home of our 26th president Theodore Roosevelt, sustains very successful historic programs, events, and materials. Consequently, their volunteer program has also proven to be extremely effective. However, only two passionate volunteers are specifically involved with the natural science portion of the park. During my interview for the position as Community Volunteer Ambassador, my supervisor enthusiastically encouraged me to promote science here and has since given me the tools to bring science to this small historic park. As a result, I am now working alongside volunteers on a few different natural science programs for the summer, but I will narrow in on my personal favorite: TR's Laboratory Explorers.
Sagamore Hill has a digital handheld microscope with a USB port that they have never found a reason to utilize. The item on the microscope slide displays on either a computer, television, or projector screen. TR's Laboratory Explorers will take place once a month this summer and provide a means for implementing this tool as well as the three other microscopes we have on site. The program will target children between the ages of 7-12 and kick off with a brief presentation on how to collect samples while leaving "no trace" on the environment. They will also learn about the local flora, fauna, and bacteria that they can expect to find at the park and what they look like under the microscope. Then they split into groups of 10 with a guide and a sample collecting kit to explore all throughout the park, from the top of the hill to down by the beach. The guides are science majors from local universities seeking to bolster their resumes by volunteering. The children will congregate back together at a designated time and listen to another brief presentation on the proper use of a microscope before given permission to mount their own discoveries and display them on the projector screen for everyone to admire and analyze. Owl pellet dissection would be an easy addition to this program as well since the children are likely to find them during their exploration.
In case you did not catch it, TR stands for Theodore Roosevelt which is the overarching theme that runs through the veins of every program designed at Sagamore Hill. If you make a program it must tie back to Roosevelt. Fortunately for me, simply to walk through his home is to step into his deep adoration for the natural world. Roosevelt pursued Natural Science at Harvard University believing that he could continue to study science in the familiar manner that involved action and outdoor exploration. Disillusionment settled on him throughout his time in college as he recognized the shift from outdoor science to what he perceived as confining laboratory science. After graduation, he let go of his dream of being a scientist and the rest is in the history books. However, as is evident in his home, his private life, his presidency, and his post-executive expeditions, Roosevelt always nurtured his intense interest in natural science. TR's Laboratory Explorers combines his appreciation for scientific outings with the importance of studying in a laboratory. My best advice to fellow scientists who pursue science programs at a historic park is to follow suit in connecting the mission of the park to their specific ideas for their program.
Written by Betsy Isley, 2018 CVA Member at Sagamore Hill National Historic Site