AmeriCorps VISTA Helps Tribal Members Pursue Federal Employment
VISTA
Andrew David was an AmeriCorps VISTA member who served with the Glacier National Park – Blackfeet Community in Montana with the Stewards Program. A focus of Glacier's VISTA program is to make it easier for individuals from the Blackfeet Nation to obtain meaningful employment at Glacier National Park. They collaborate with Park employees, community members, the Blackfeet Community College Career Center, and Blackfeet Manpower to explore barriers to employment, develop innovative solutions, create educational materials , and build relationships to better reach underserved neighboring populations and to build pathways out of poverty.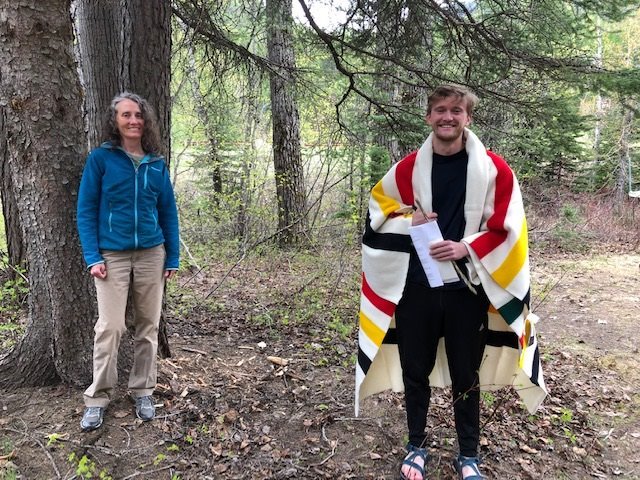 According to his supervisor, Andrew was a true asset to the Glacier team. Andrew worked to advocate for tribal members to successfully obtain employment in Glacier. He worked with Blackfeet Manpower, one of Glacier's partner organizations, by helping individuals navigate USAJobs, build their resumes, and apply for jobs. Andrew helped several members of the community obtain employment through the Montana Conservation Corps and Pursuit Enterprises. In addition, he assisted with education projects, including full days of field trips focused on environmental conservation. Two of the individuals he helped through his VISTA service have successfully obtained employment at Glacier National Park.
Andrew completed his VISTA service in June 2020 and is currently pursuing a Master's in Development Practices at Emory University. He is also presented at the Fall VISTA Training, sharing the knowledge he learned on USA Jobs while he serving as a VISTA.