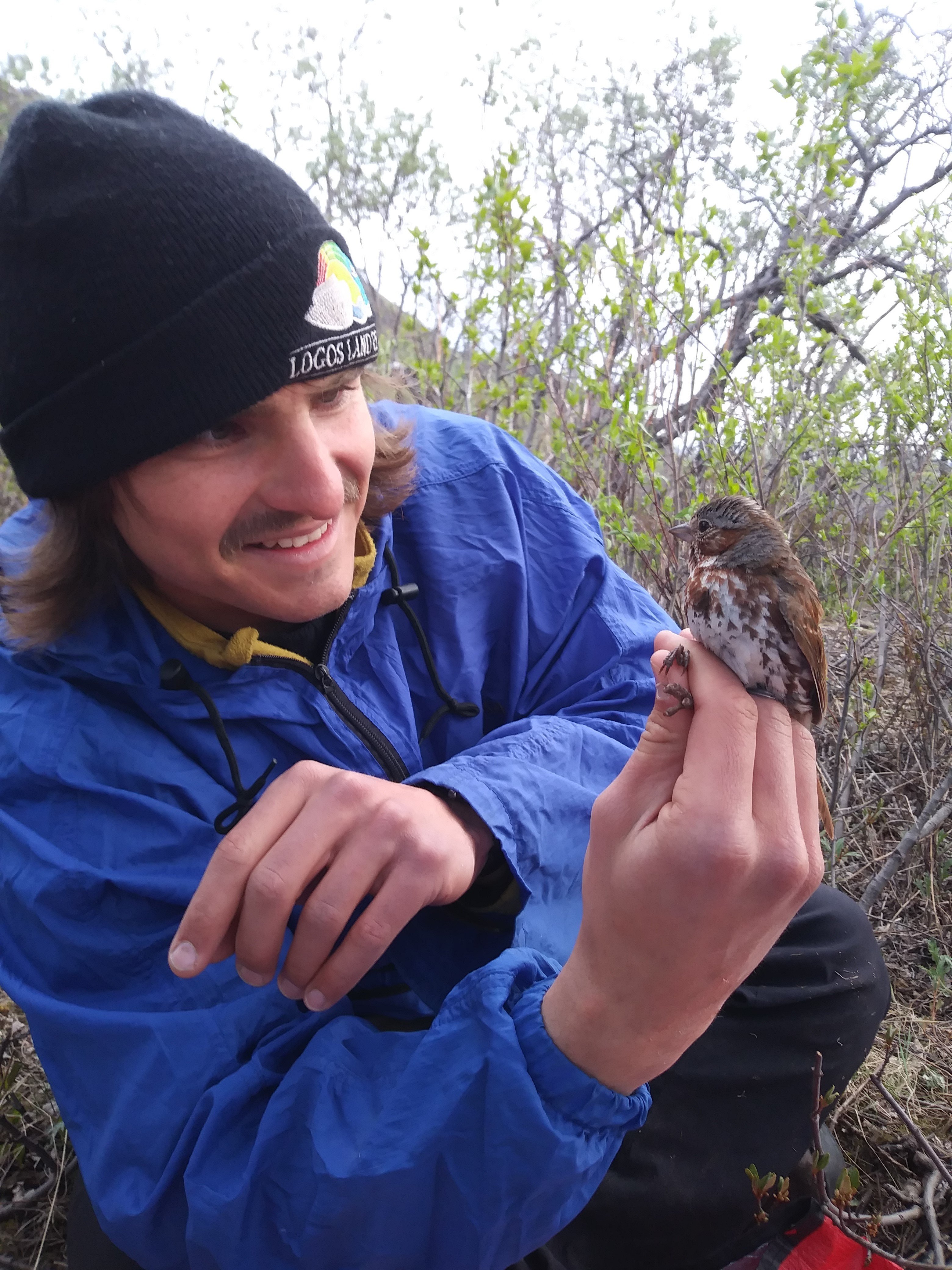 July 24, 2018 | It's been a busy season for Noah Hunt, a Geoscientist-in-the-Park serving in Denali National Park. During his second term he and his coworkers have been trekking through the snowy sub-alpine tundra and forests of Denali surveying migratory birds and searching for shorebird pairs to monitor their nesting behaviors. 
Many of these projects involve mist netting, bird banding, and attaching a geolocator to birds caught in the mist net. With each bird survey Noah must learn the natural history of each of the birds he identifies. Understanding their habitat choice, preferred nest substrate, behavioral tendencies, and what different calls mean is no easy feat. At this point, Noah has learned the songs and visual ID of over 40 Alaskan bird species! 
When Noah speaks of the importance of this research project he mentions the diversity of Denali's avian community, currently measured at around 160 species, and how population declines have been observed with many of the migratory bird species. 
Furthermore, Noah continues to work on his research project surveying Gray Jay nests, a project he spent much of his first term working on. From all of these experiences, Noah has learned that conservation efforts must have a strong team with excellent communication to have effective research strategies.